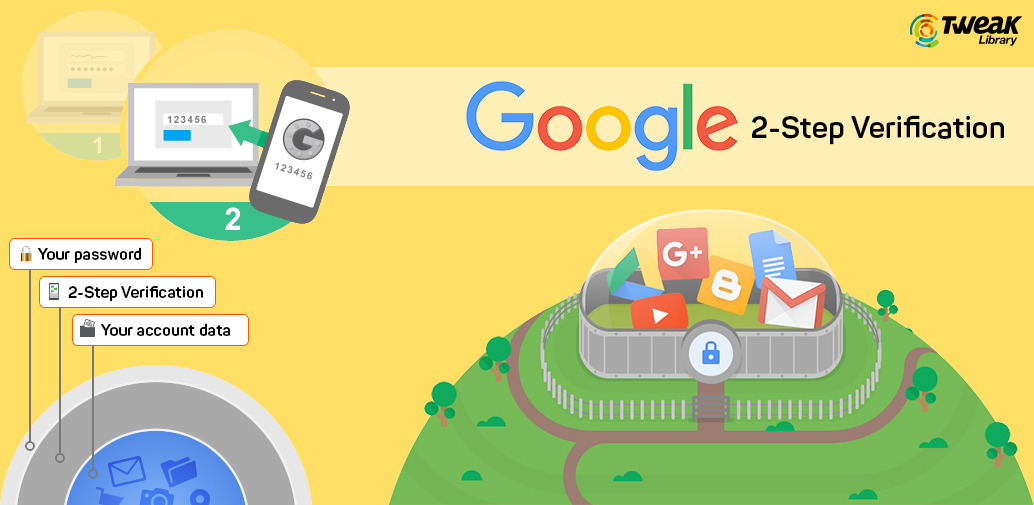 Google always takes the security of its users on the priority basis, therefore it takes all effective measures to prevent its user's account from being compromised. Now Google has introduced new security feature for its users, called 2 step verification. In common words, 2 step verification is an added layer of the security which makes our account safer and secure. As we all know, hackers always try to steal the user's account details by phishing and other methods, however, this new security feature will put a lid on their intentions.
Also see: How can Backup Codes Be Useful While Signing into Google Account
Why Google Introduced this Feature?
Many of us use public computers to access our account, however using public computers for accessing personal account is the biggest threat to security. Apart from this many users have a tendency of using same passwords for multiple sites, which means that breach in security of one will lead to a security threat for your all other accounts. Once your account is hacked, a hacker can do anything with your account, like sending bogus emails to your contact list, resetting the passwords for your other accounts, inducing your bank passwords. Now, this new feature will help to protect your account even if your password is cracked.
How This Feature Works:
We all set the password for our account, and once we type in the password, we can access our account. However, once we enable this 2 step verification feature, after typing our account password another code is sent to our phone. We have to enter that code now to access our account. Therefore, in case if someone else cracked our password and tries to access our account, he will require that code. If he does not provide that code, then he cannot access our account. In this way, the security of our account remains intact.
How to set up 2 step verification feature:
First of all, we have to enable this feature in our account. To do so we have to follow following steps: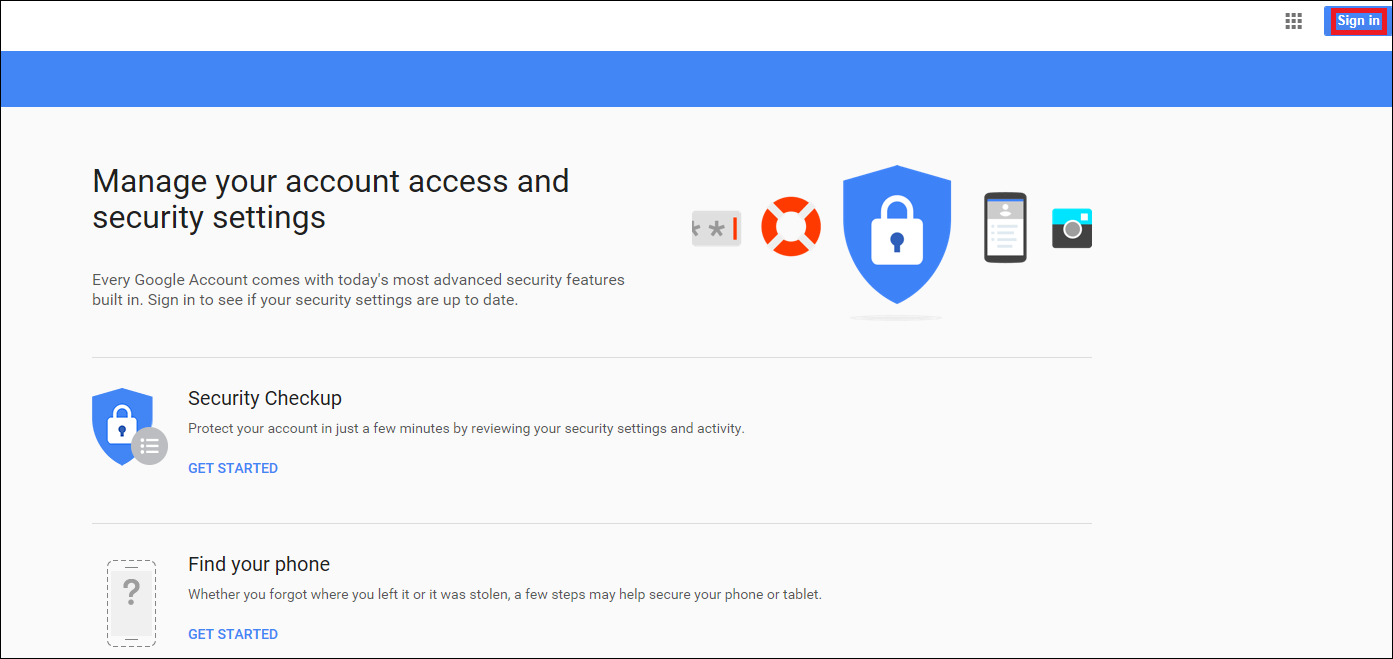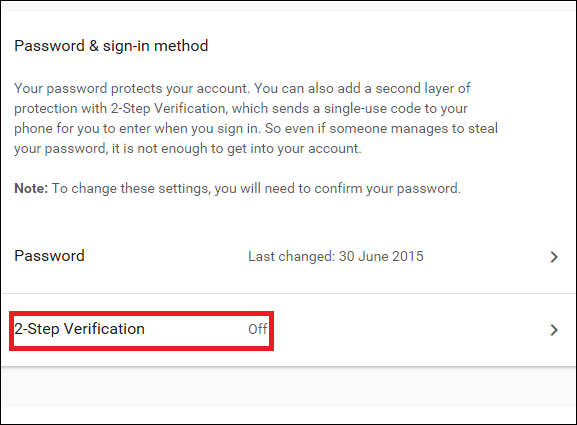 Once you sign into your account, you will get an option to enable 2 Step Verification feature.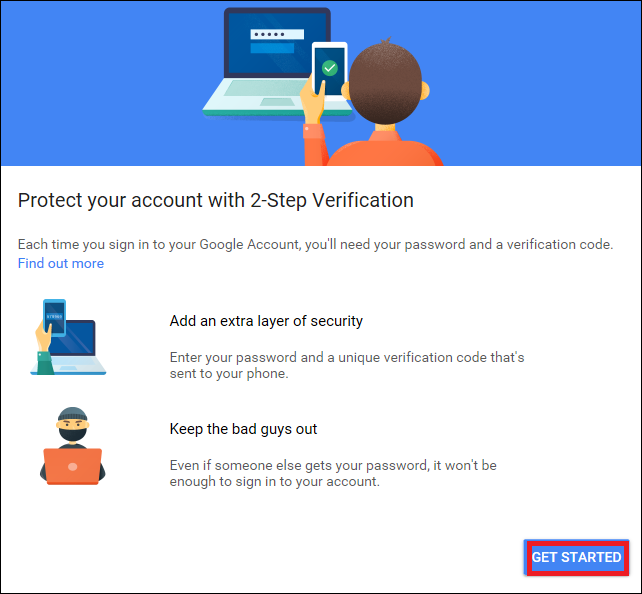 Click on this feature, and you will be redirected to another page. Click on Get Started button.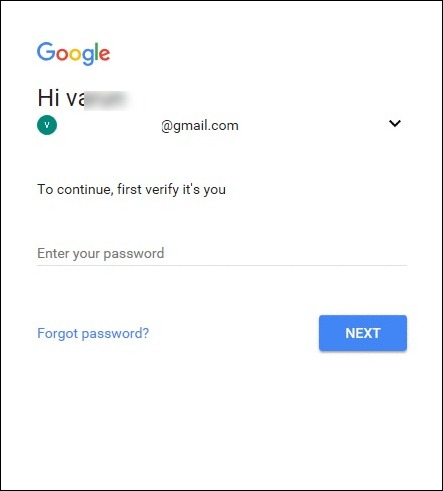 You will be again prompted for your password. Once you provide the password, you will be redirected to another page.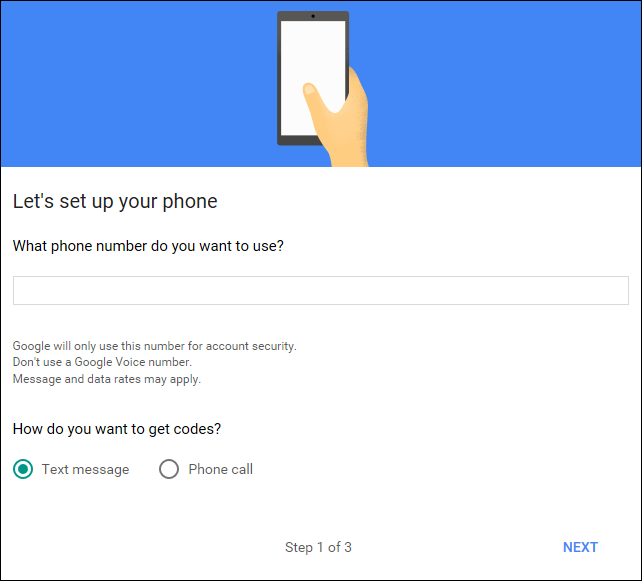 Now enter the phone number on which you wish to have the verification code. Once you have entered your phone number, now you have another option that how you want to get the security code, i.e. via text message or on call. Select any of the options and click Next.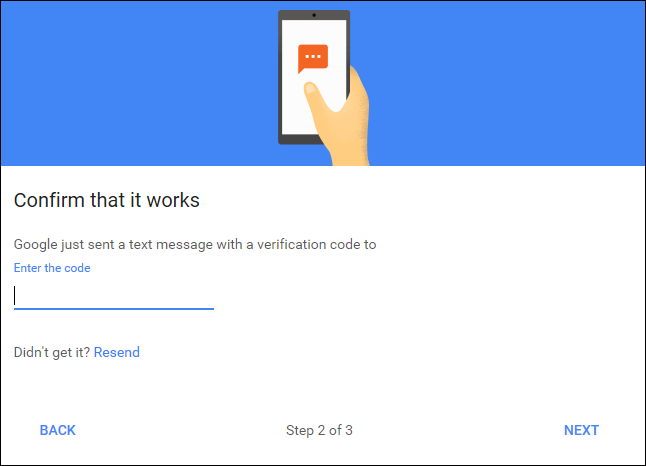 A new window will open which will ask you for your verification code. Please note that the verification code you will receive as a text message on the number which you have opted.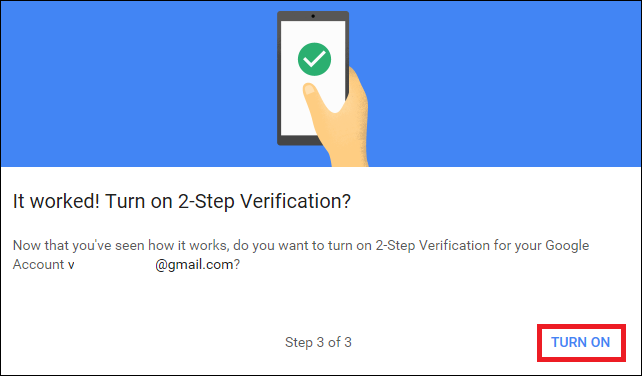 Once you provide the correct verification code, you will be redirected to another page, asking for your permission to Turn ON this feature. Once you click on TURN ON, you will be redirected to another window.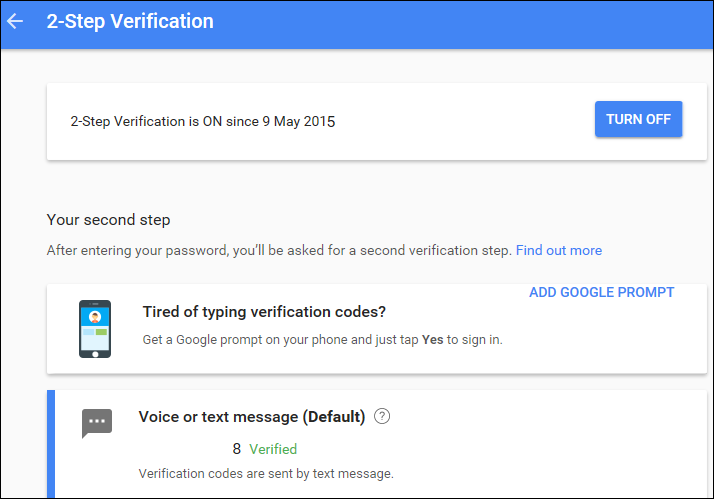 This is a confirmation window which confirms that 2 step verification is now enabled on your account.
Now when you sign in to your account after typing your password, you will be redirected for the second phase of entering your verification received on your mobile phone. You also have an option to setup another alternate second step like Backup Codes, Google Prompt, Authenticator app, Backup phone and Security Key. Also, once you enable 2-Step Verification for your Google Account, you will receive a confirmation mail in your G-mail account.
We strongly recommend you to secure your account with 2 Step Verification feature if not already done. Once done you do not have to worry regarding any security breach while accessing your account at any public computer. We all appreciate Google for providing an extra layer of security for our accounts.
See also: What is Google Authenticator?