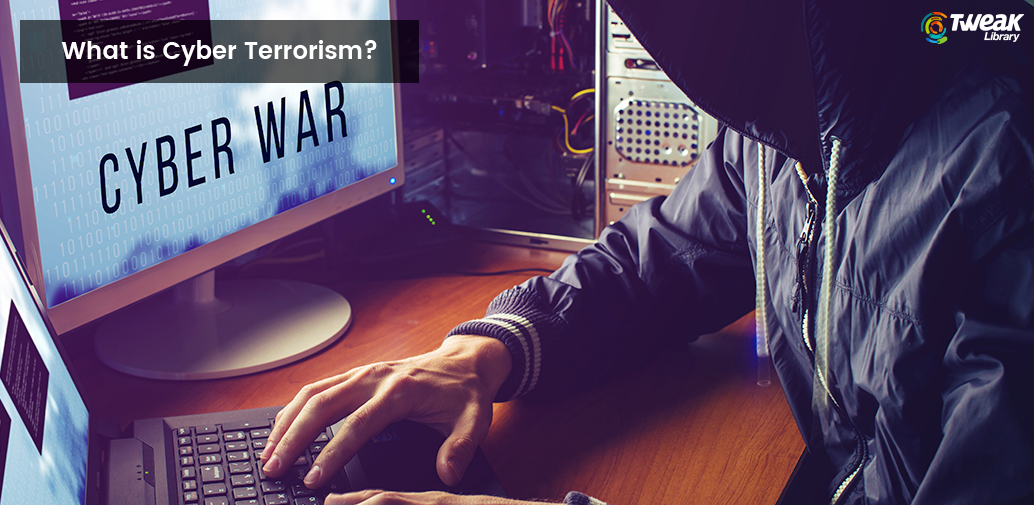 "Terrorism" word in itself is enough to create fear among people. Terrorism has now spread its roots in each and every country. Terrorism is like a seed which is though sown at a particular place, has now its branches are all the world. The aim behind terrorism is to spread agitation, fear, panic among the people. Now a day technology has become so advanced, that terrorists are making use of it for spreading terror all around. When the terrorism is held with the help of technology, computer, the internet then it is known as cyber-terrorism and the people who operate it are called the cyber terrorist.
Cyber Terrorism can be of various types, like stealing confidential data/project of a country, planning a terrorist attack with the help of technology, creating violence among people or attacking information system.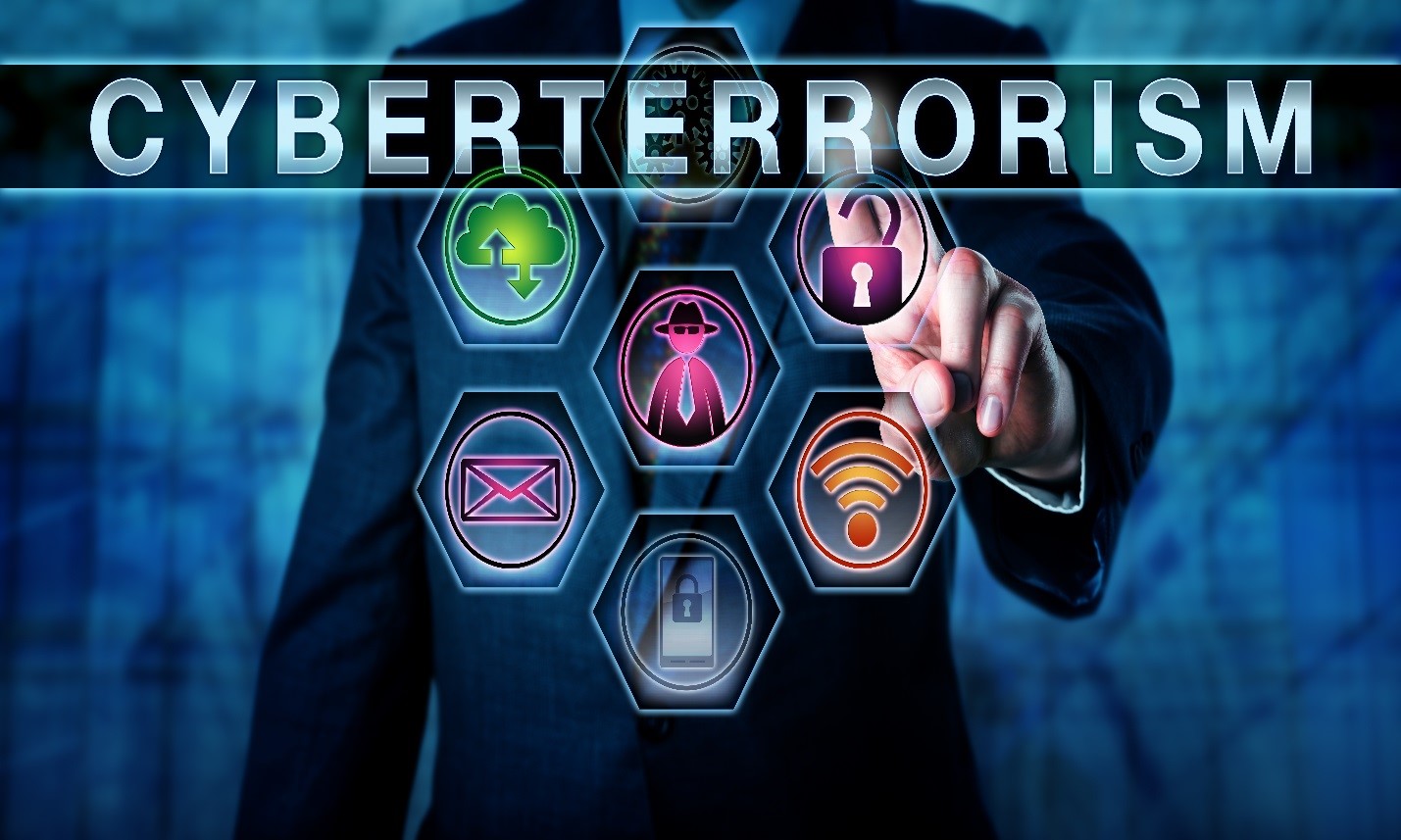 What are the types of Cyber Terror Capabilities?
Cyber terror capability is of three types:
Simple -unstructured: It is the capability of using someone else tool to conduct basic hacks against an individual system.
Advance -structured: It is the capability to conduct a more sophisticated attack against multiple systems.
Complex coordinated: It is the ability to create Sophisticated hacking tools.
 What are the Forms of Cyber Terrorism?
Unauthorized Access and Hacking: The aim of the cyber terrorist is to steal the information and data from a computer. These type of information are used for destruction. Any kind of access without the permission of the owner is known as unauthorized access and hacking is breaking into computer and network.
Trojan Attack: Trojan pretends them as a useful themselves as useful software, but will actually are designed to damage a system.
Virus and Worm Attack: When a program infects other program and make copies of itself and spread into other program is known as a virus. Worms are similar to virus; they replicate functional copies of themselves. Virus and worms can make the same type of damage.
E-mail related crime:  E-mails can be used to send viruses and Trojan through E-mail. Majorly, it can be of two types:
E-mail spoofing: Creation of Email message with a fake sender address to mislead the recipient.
E-mail spamming: Sending a mail to thousands of users similar to like a chain.
How to Protect Yourself from Cyber Terrorism?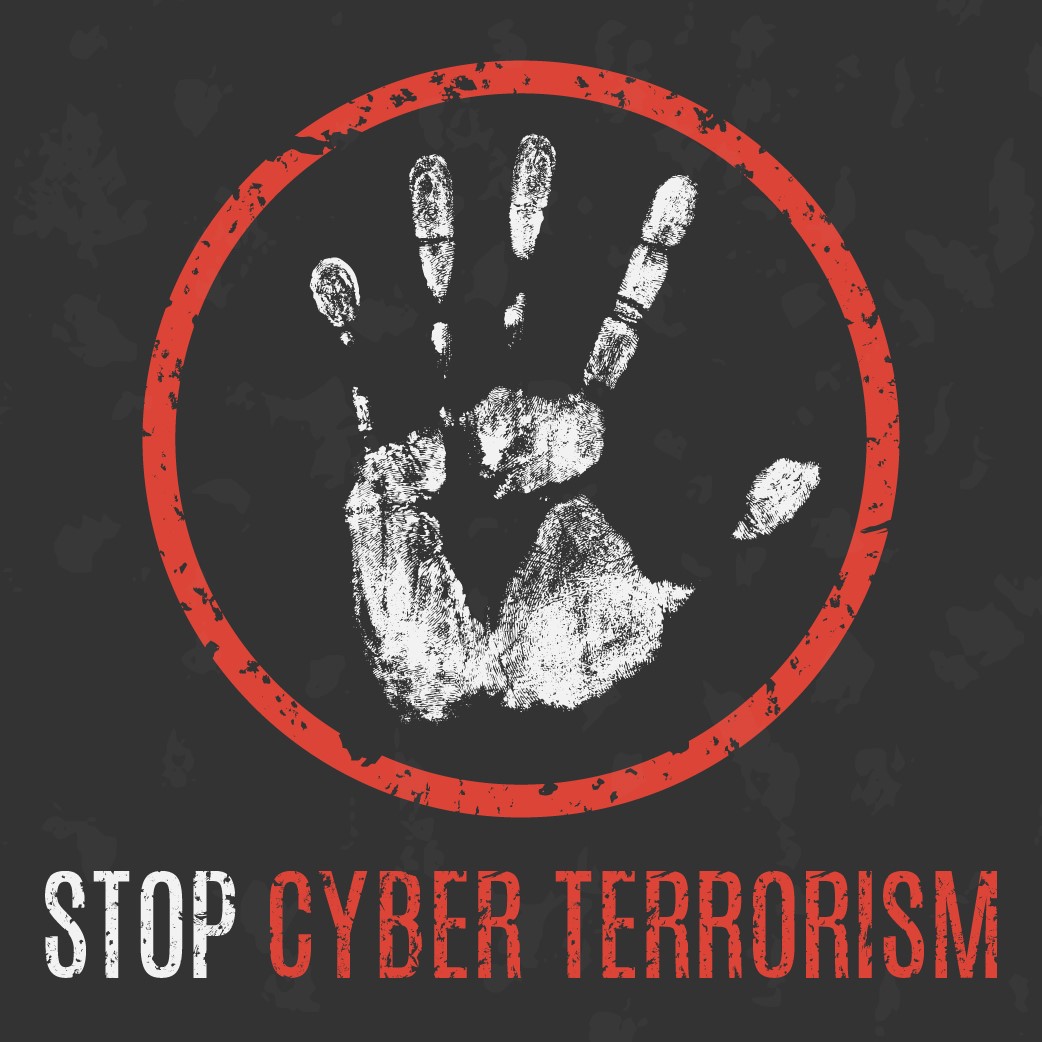 We always keep on hearing that prevention is always better than cure. It means that it's better to stop something from happening than to repair the damage once it has happened.
Here are some of the measures by which we can prevent our self from Cyber Terrorism:
Use of Updated Antivirus & Antimalware: Antivirus and Antimalware help in preventing virus/malware attack through any medium. Antivirus/malware should be used in personal computer and updated regularly.
Secure Password: Always try to use secure passwords and never share with others. The password should be changed on a regular basis so no one can crack it. The password should be alphanumeric, it means that it must contain words, special characters and numbers so that it can't be easily cracked.
Validating Authenticity:  Before contacting any individual or company check the authenticity of that particular individual. While accepting any request, images, emails, message be assured that they are coming from authenticated/trusted sites only.
Usage of Wi-Fi and Bluetooth: Never connect your devices with unknown/untrusted network. If you are sharing data or any file, be sure that you are connected with authenticated network.
Cyber Terrorism is a curse to our society. It can only be curbed when we remain alerted and informative. Also if these simple measures are strictly followed then you can protect yourself to a great extent.