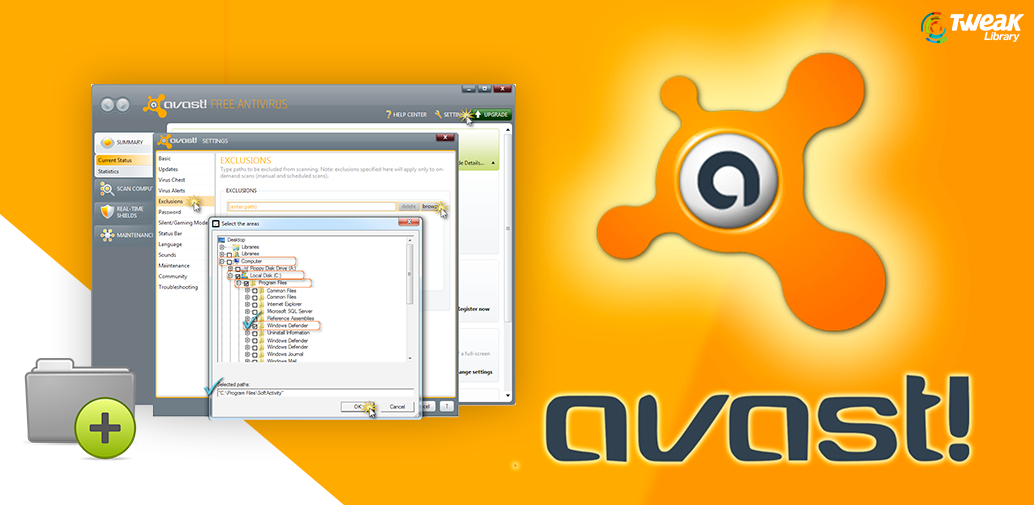 All of us use anti-virus to protect our computer from viruses and other threats. Moreover, when our PC is connected to the Internet then the need of anti-virus become more important, as there is no fixed/known source for a virus to get downloaded on the system. The virus can get on your system anytime during the period you are connected to the Internet, or while you are downloading something or just surfing websites. If you search the web you will find numerous anti-virus, for your computer. Many of these security programs are free to use; some are free but have limited functionality. It means that user has various option for choosing an anti-virus as per his requirement. However, before purchasing any software you have to make sure that it is purchased from trusted site/source. Also after purchasing you need to have an active data connection so that you can update your anti-virus regularly.
Why do you need to add a folder/program on the exclusion list of your Anti-Virus?
Before getting an answer for this question, first let us quickly discuss the functionality of an anti-virus software, i.e. how an anti-virus identifies a file/folder as a threat. Basically, an anti-virus detects a particular file on the basis of signature and behavior. In the signature detection, anti-virus scans the computer for the signatures of programs known to be a threat. It does this by referring to a database of known virus/threat. If any file/folder on the computer matches a pattern in the database, the anti-virus detects it as a threat and do the needful to protect your computer from any future damage. Therefore, all anti-virus companies strongly recommend updating their definition updates regularly. The only limitation with this type of approach is that cyber criminals are developing viruses so quickly, that it's almost impossible for an anti-virus to detect all these (no matter how recently you updated your anti-virus). The another criterion which is used by anti-virus is detection on the basis of behavior. In this approach, the anti-virus keeps an eye on the behavior of the software installed. If the behavior found to be suspicious then it is flagged as a threat. The benefit of this approach is that it gives you protection even against those viruses which yet to be added to the database of your anti-virus. However, as we all know that the other side of every brighter side is dark, the same thing exists in this case as well. This type of detection sometimes leads to false detection of some genuine software or programs, known as false positive.
What are the steps to add a folder/program in the exclusion list of Avast?
If you feel that the anti-virus is detecting a particular folder/program incorrectly then you can add it to the exclusion list. This will do not detect that folder in future. To get started, follow the steps below.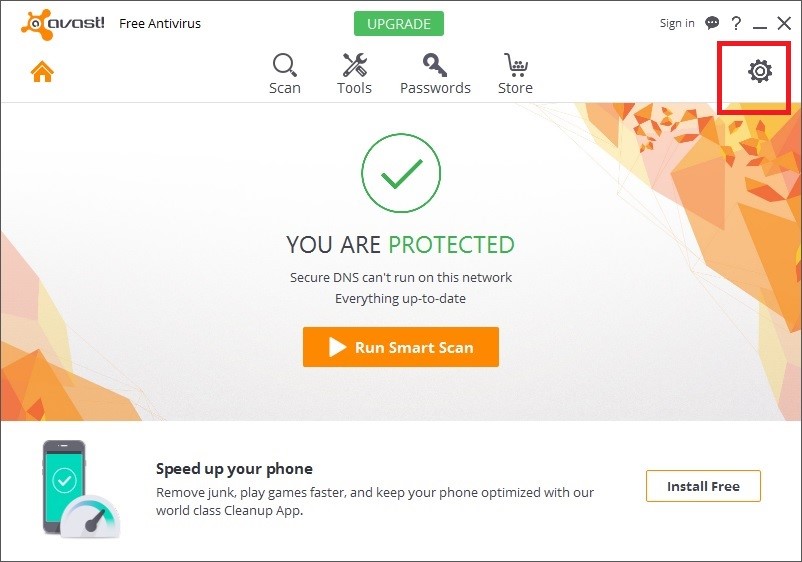 Launch Avast and click on the gear icon at the top right corner of the product window.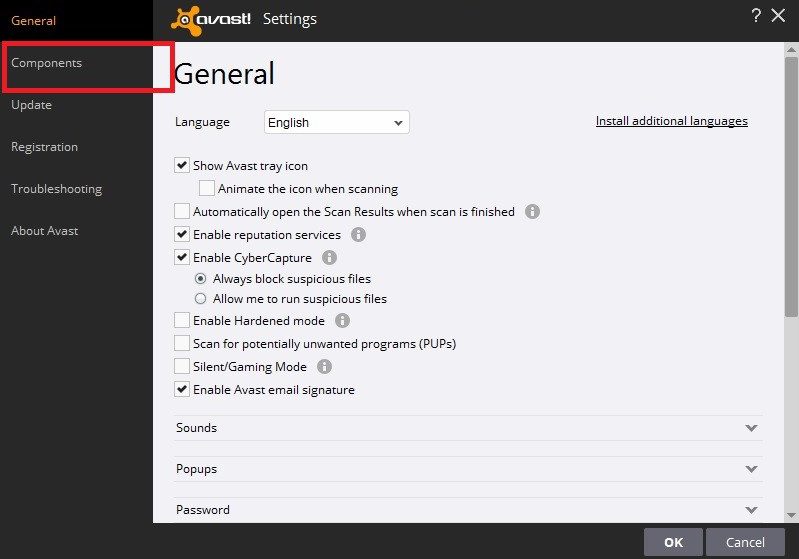 Now click on Components option at the top left corner of the program window.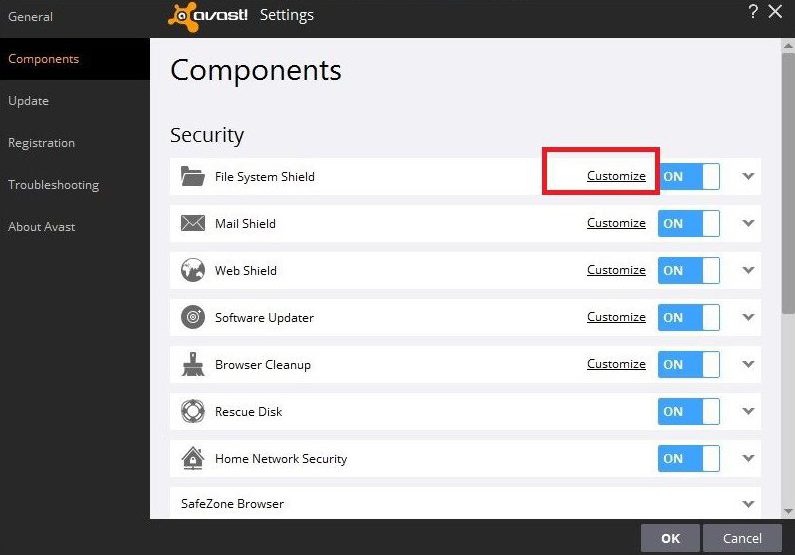 Now click on Customize option in front of "File System Shield".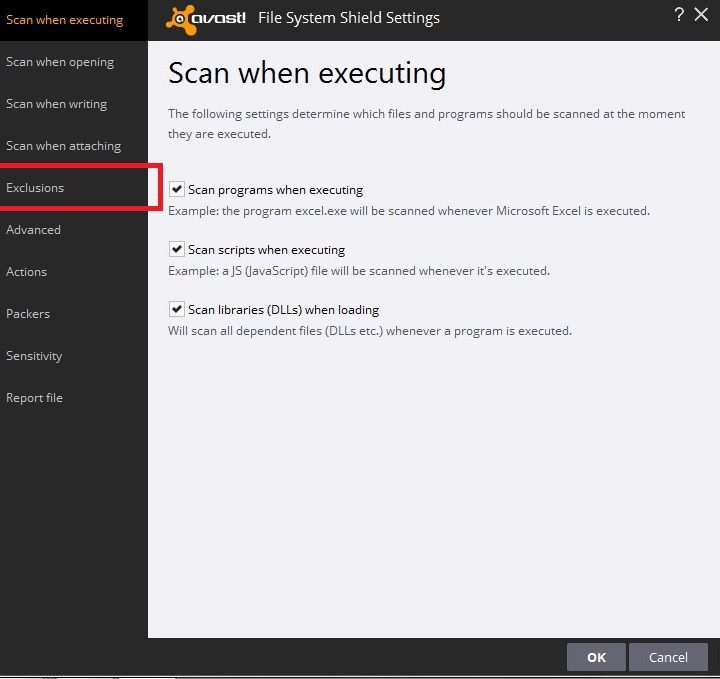 This will open a new window. Now click on Exclusions tab.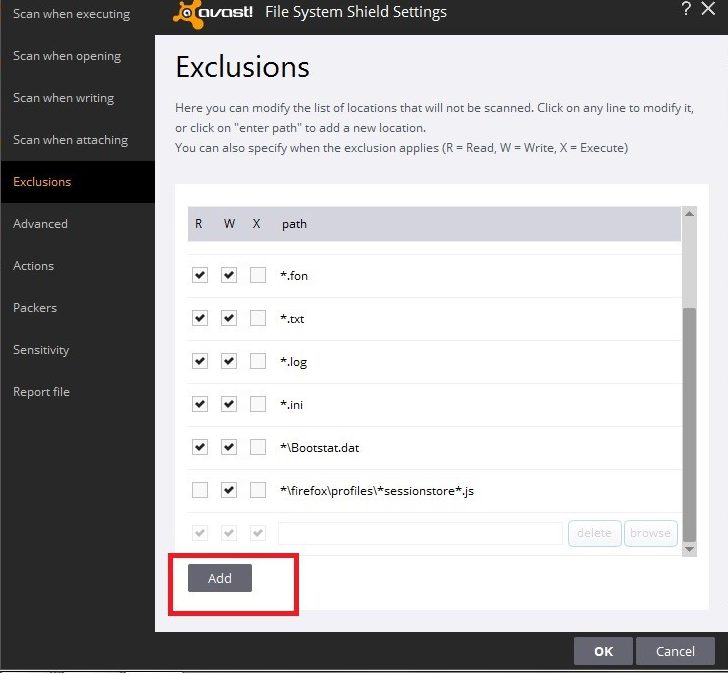 Now click on Add button to add a particular folder.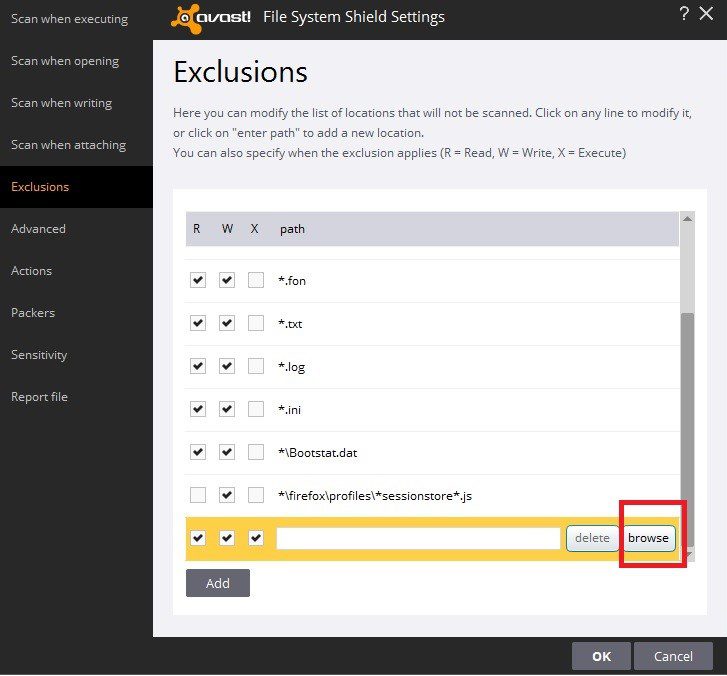 Now click on Browse button to browse to the location of the folder you wish to exclude.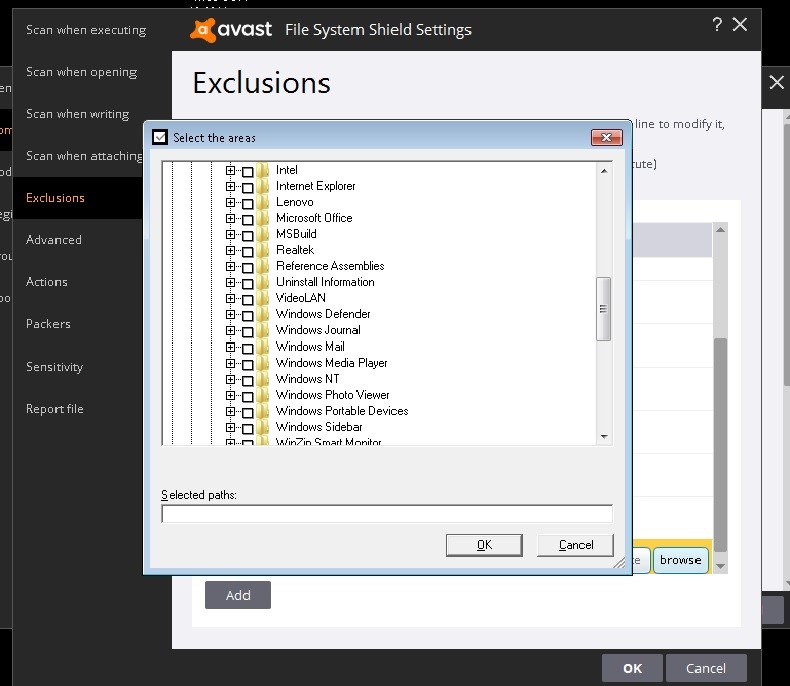 Locate the program in the computer which you wish to exclude and click OK.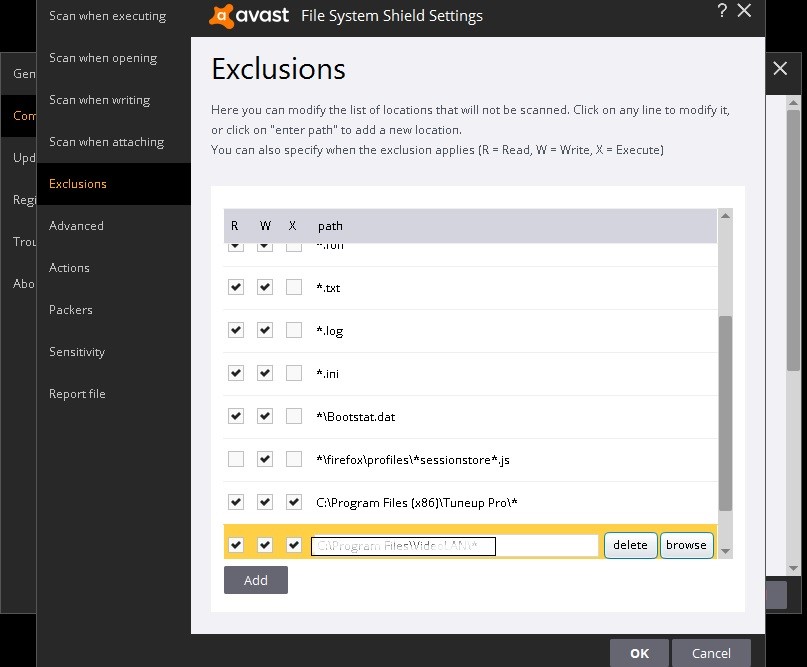 Once the folder is added click on OK to complete the exclusion process.
The file or folder which you have excluded will not be detected as a threat in the future.
Though anti-virus protects you from dangerous viruses, however still no security products in the market have 100% detection rates and none of them are false positive proof. Therefore, if you trust a particular program and feel that it is incorrectly detected by your anti-virus, then you can simply add them to the exclusion list.