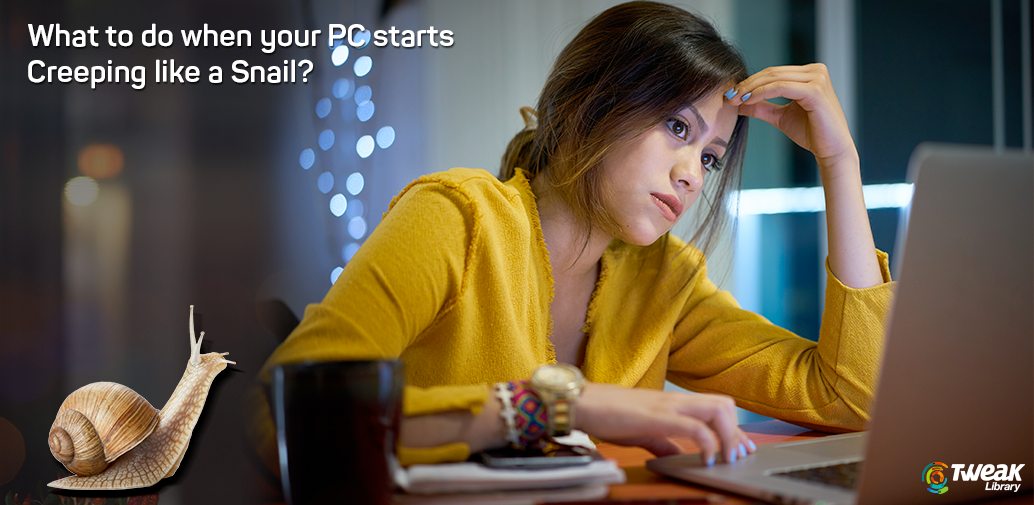 There is nothing more frustrating in this world for a computer user than a slow PC. Everyone, whether a tech geek or a novice user wants his PC in a good shape.Whenever a PC become sluggish the first thought which came to mind is to go for a new PC. But how many times you are going to do that?
One of the better resolutions is to follow some simple steps and make you PC just like new.
What can be the Reason for the Slowness of your PC?
There can be various reasons which can make your PC slow and unresponsive a time. However, some common reasons are as follows:
Multiple applications are running on your system, may deteriorate the performance of your system and make it slow.
A lot of unused programs installed in the system.
Scattered or fragmented registry.
Outdated drivers of your system.
The fragmented hard drive of the system.
How can the problem be resolved?
Check for the programs which are not needed at system startup. You remove any unnecessary applications from Windows startup using msconfig utility of Windows. To do so, please follow the steps below:
Click on the "Start" menu on the taskbar.
Select "Run" option.
Type "msconfig" in run box and press enter.
In MSCONFIG window, select Startup tab and uncheck entries you wish to remove from startup.
Finally, click on the "Apply" button. Now, restart your system; it should work much faster.
Scan and fix your system for malware and adware from time to time with an updated anti-malware software.
Defragmentation of your hard drive from time to time. You can run defrag to assured that the data is arranged in a sequential order.
Drivers should be updated from time to time as outdated drivers also effect the performance of the system.
The programs which are unused should be uninstalled. You just need to go to Control Panel and uninstall the programs which are of no use.
The temporary files which are created by various programs running on the system should be cleaned regularly.
To do this, open the Start menu and type %temp% in the Search field. Press Enter and a Temp folder will open. You can delete all files found in this folder.
Use of a good registry cleaner which will help the registries to optimized. A defragmented registry helps Windows to search for information quickly, resulting in the better response time.
One can also upgrade his hardware like the use of SSD over normal hard drive and using additional RAM.
These measures can help you in keeping your PC like new for a longer time.