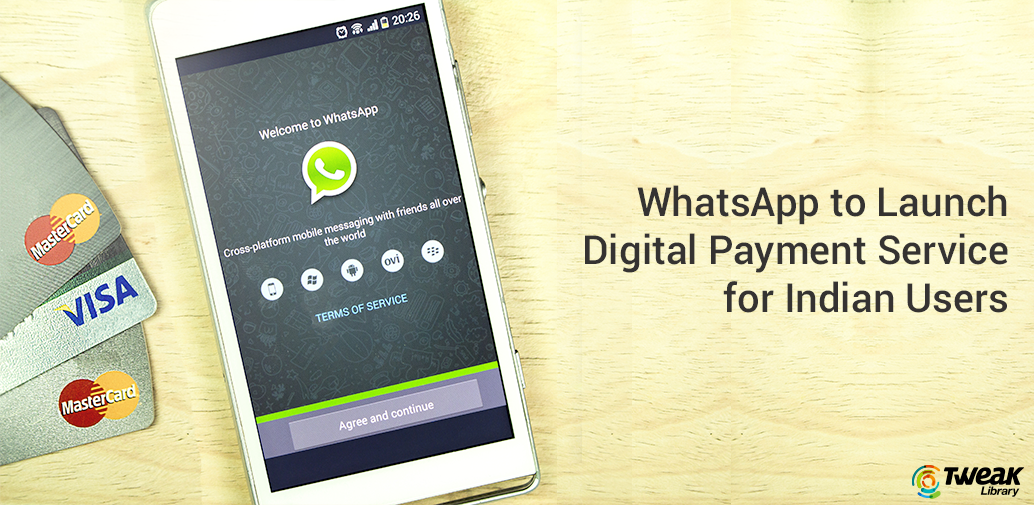 Owing to the demonetization drive in November 2016, accelerated by Mr Narendra Modi, Prime Minister of India, digital transactions have seen a tremendous growth in the country. Ever since the ban of Rs 500 and Rs 1000 notes, India is experiencing a boom in mobile payment apps and payment through credit/debit cards.
The idea behind demonetization was to make the people go cashless and digital, and to rely more on digital payments for easier online transactions and tax calculations. Though the reaction to the revolutionary step were mixed, it undoubtedly has changed the mindset of people as they now access more of internet for online transactions rather than the old method of using cash. The number of users using payment wallets have increased dramatically in the past few months.
Owing to this massive growth of online transactions in India, there are many companies wanting to enter the world of digital payments, and one such is the popular instant messaging service, WhatsApp, owned by Facebook. The company is preparing to step in to the world of digital payments allowing users to use it not just for messaging or making video/voice calls, but also for something else — Money transactions.
Also read: WhatsApp is testing a feature that lets you 'revoke' unread messages you sent prematurely
Facebook, which is already using its messenger app for online transactions in US, has decided to introduce WhatsApp for digital payment in India. The reason behind using WhatsApp, is its popularity amongst multitude of users. WhatsApp in India has almost 200 million users which is way higher than any other country, and there could be no better time to roll this out.
Once WhatsApp enters the industry it would without a doubt lead up a clash with other online payments wallets such as Paytm and Mobikwick which are already dominating the online payment market. With time, cash transactions in India will fall more rapidly, which gives Whatsapp a bigger opportunity as well a tougher competition with other available options.
Verdict:
Whether introducing Whatsapp as a mode of digital payment pays off or not, remains a question yet to be answered.