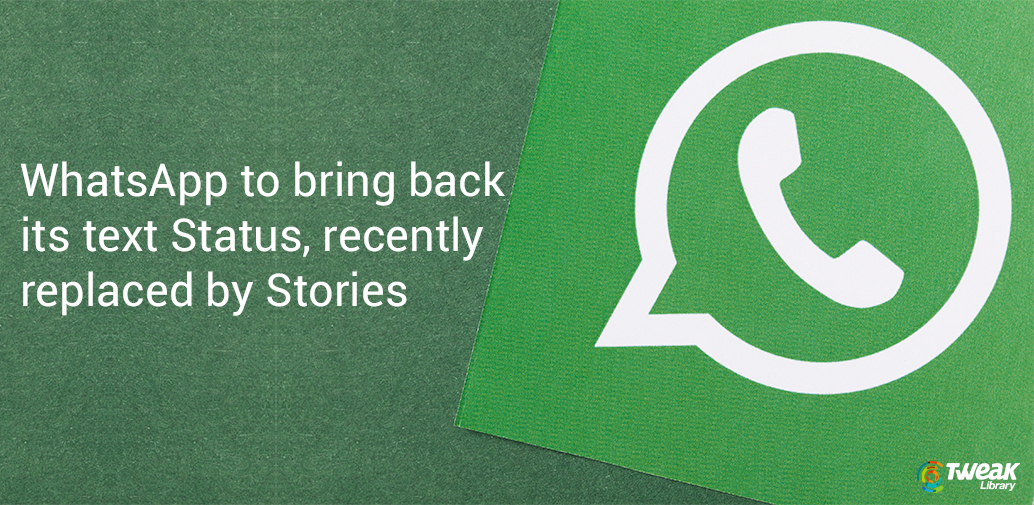 Why WhatsApp, why? please don't change my WhatsApp to a Snapchat or Instagram, I don't like duplication and I am fond of using different applications. 
Similar were the reactions of youth with the release of a new feature of WhatsApp called "Status" in mid-February. With the release of Status, a new tab was added to WhatsApp, likewise to the chat tab allowing users to share pictures and videos. WhatsApp also removed the very old and famous "Status" which allowed users to put a text message and was a part of the user profile.
The not so popular WhatsApp "Status" update, has replaced the old text status by a clone of Snapchat Stories. However, soon after the update WhatsApp faced an instant backlash and criticism from most users. The company was even criticized by users of copying Instagram and Snapchat.
Owing to this WhatsApp has faced users anger, which further has forced it to revive the old text status option while also keeping the new image based status.
WhatsApp has now rolled back its old feature that lets you set a text-based message as a status. However, unlike earlier, it is now known as Tagline. The Tagline feature is now available in the Android Beta version of WhatsApp. WhatsApp users will once again be able to set a text status in the 'About' section of the app.
Also read: WhatsApp to launch digital payment service for Indian users
Verdict:
Owing to such a sudden reversal of the update, it is evident how market responds to customer's feedback now a days and how important it is.