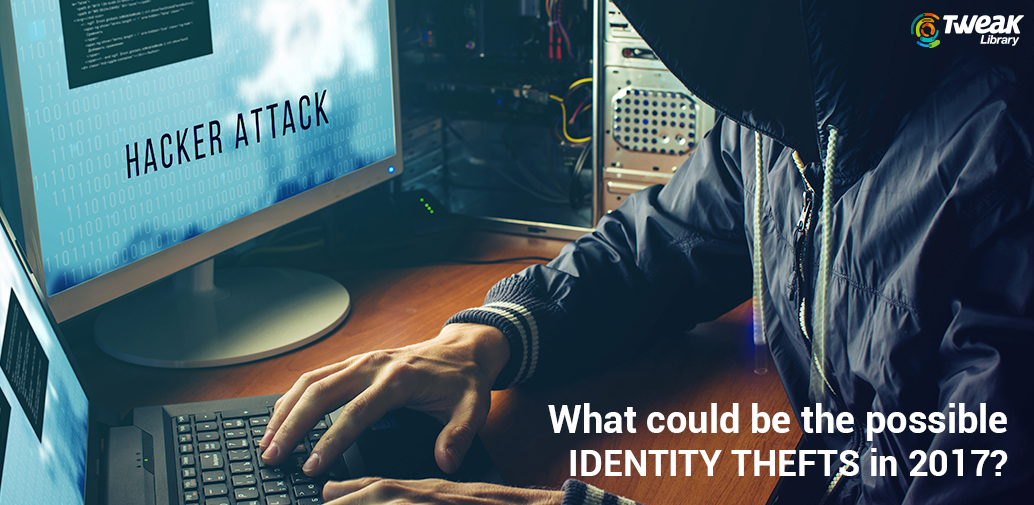 Yet the victims of identity theft haven't completely recovered from the trauma of what all had happened with them in 2016, the attackers might have already started planning for this year. Though no new big case is reported in the quarter that passed, it doesn't mean that the attackers have twiddled their thumbs. They surely have bigger plans for this year and believe me they are going to make every possible effort to get success.
In the past few years, the attackers have diversified their area of attack. The technology which was for our betterment is now used by them to accomplish their tasks. If we consider the past year, then we will find that more than 15 million Americans were affected. It means that the number of people they targeted is much more than that. If we compare the identity theft cases for 2015 and 2016, then we will find a steep increase in 2016. And adding salt to the injury, more than two-thirds of victims reported a loss of their hard-earned money.
It is a well know saying that precaution is always better than cure. So here we have summarized some possible identity theft which may occur this year.
Phishing Emails: This is though one of the most common methods used by the attackers, however still it is a method in which success ratio is high. The attackers get the email address of the victim and then send him the fake emails with some links in it. Once the user clicks on the link he is asked to fill his personal information. The site seems so authenticate that the user easily gets trapped resulting in providing his personal details to the attackers.
Internet Of Things: Still a long debate is going over IoT, that whether it is a boon or curse. However, like any technology, this technology has also two sides, one brighter and another darker. On one side, where Internet of Things is making our life more easy and luxurious, on the contrary, it is opening new gates for the attackers. According to a recent study, more than 60% of devices using IoT are more vulnerable towards the attack.
Old people means soft targets: Attackers are eyeing the senior citizens for their attacks. As compared to a younger generation, older people are less tech savvy. They not only unfamiliar with the latest technologies but also unaware of the latest scams. This made them the prime target which can be easily targeted.
Telespoofing/Tele scams: This is one of the threats which needs to watch out this year. Attackers impose themselves as legitimate people of either banks or credit card company and try to get your personal details. Apart from this, they can also spoof the phone number which leads to other illegitimate activities.
Online Transactions: With the introduction of EVM chip card, attackers are bound to shift their target area to conventional forms of fraud. As per the report, the fraud attempts will see a rise in the online transactions or the transactions that didn't involve swiping.
Also read: It's easy to fake anyone's voice with this new Speech Synthesis Technology
What the best we can do to avoid these identity thefts?
If you ask that is it possible to completely stop these identity thefts, then, unfortunately, the answer is NO. Medium and methods of identity thefts evolved so rapidly that curbing them is next to impossible. However, we can prevent ourselves from being a victim if we take certain precautions.
Avoid use of the same password for all your account: We need to keep changing our password now and then. Also, avoid using same passwords for multiple accounts. We recommend using a password manager to generate random passwords so that no two accounts have the same password. It ensures that if in any case one account is compromised than the other remain intact.
Use the technology smartly: Always try to use 2 step verification, where ever applicable. For example, if we use Google 2-step verification process then we have a double layer of protection for our account. It means that if in case the attackers able to get the password for Google account then also he needs a verification code to gain access.
If possible setup credit card monitoring: Monitor your transactions, online bills and purchases time to time. If you find any discrepancy immediately contact your bank immediately.
Keep yourself alert from vicious emails and call: We need to be smart, especially the seniors of our house while either answering a call or replying to an email. Never open the email attachments or click on the link which is sent from unknown senders. Never disclose any personal details over the call, like your card number, date of birth, CVV number.
We just need to remain alert, and a bit tech savvy to fight against these identity thefts. Obviously, we cannot stop these scammers, but if we are alert than we can curb their intentions, and prevent ourselves from being a victim.