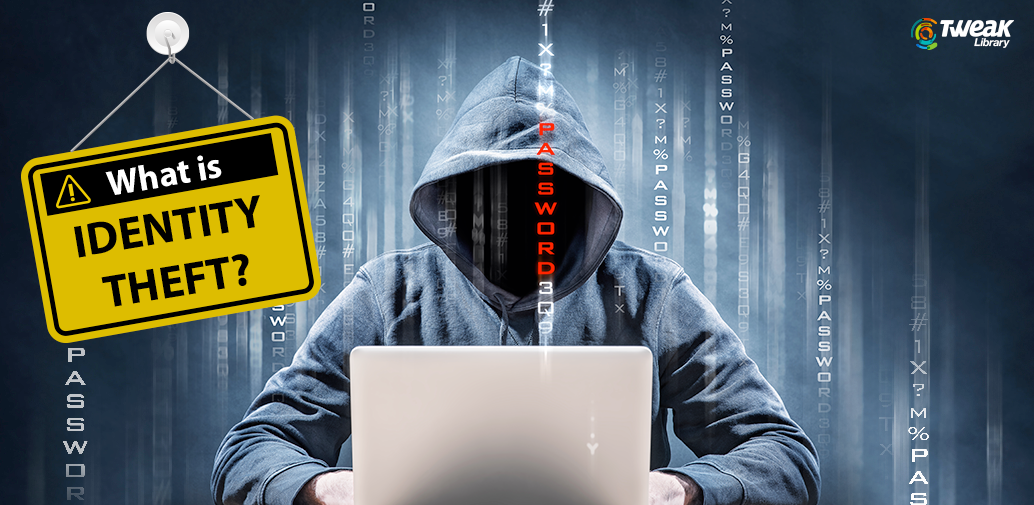 Identity theft is a crime where the criminal deliberately uses someone's Identity to gain benefits in others person's name. It mainly then results in the financial loss of another person whose identity is compromised.
It is day by day becoming a serious problem in the USA and other parts of the world. The attackers try to gain access regarding the name, address, date of birth, social security number, phone number, e-mail, and credit card numbers, CVV numbers. Once they able to get this information, they then try to gain access to the bank account of the victim.
What are common types of identity theft?
Identity theft can be commonly categorized in five different categories.
Criminal identity theft: It is one of the most serious types of identity theft. In this type of theft, the motto is not to pickpocket you, but to use your identity to commit crimes and put you behind the bars.
Financial identity theft: In this type of theft one person use another's identity to obtain credit, goods and services.
Identity cloning: In this situation, the identity thief impersonates someone else to conceal their own identity.
Medical identity theft: When someone seeks medical care under the identity of another person. Many banks provide health cards which might be used by another person to seek medical attention posing as yourself.
Child identity theft: Child identity theft occurs when a minor's Identity is used by another person for the personal benefits. In this type of theft, the social security number of a child is used which further combined with the different date of birth. The imposter can be a family member, a friend or even a stranger.
What are the Indications that you become a victim of Identity Theft?
Receiving credit cards that you did not apply for: On a one fine day if you receive a credit which you have never asked for, then it is a sign that your identity is compromised. It is because credit card companies only issue the credit card by confirming various personal information. In other words, no company is going to provide you the credit card without your consent.
Credit or debit card charges for goods/services you never ordered: If suddenly you receive a message that your card is charged for a good/service which neither you nor any of your family member ordered than it is an indicator that someone else has your credit/debit card details.
Receiving information that a credit score check was done: This could be another indication that your identity is either compromised or on the verge of being compromised. It is because checking of credit score is always done before applying for a loan. Again, a lot of personal information is needed for checking the credit score.
Missing regular emails from your bank/credit card company:  The bank and credit card companies always send the monthly statement for the transactions you made. However, if suddenly these emails stop then that could be a sign that your identity is on the verge of being compromised. The attacker might have approached the bank and asked for the change of email address so that you can keep away from spotting if possible.
Getting calls from debt collectors: You get a call, and the person on the other side asks you pay the debts which you don't recognize then it means that someone has used your identity and make you a debtor.
Also read: What could be the possible identity thefts in 2017?
 How to prevent identity theft?
Though lots of security agencies are trying their level best to curb the identity theft. However, due to the advancement in technology, it is more time than usual. Also, it is an old but practical saying that prevention is always better than cure.
Regularly check your credit card bills and statements thoroughly so that if in case a fraudulent charge is placed at your name can be detected at the initial phase.
If you are not getting your transaction details and credit card bills regularly then immediately contact your bank or the concerned organizations.
Beware of the unsolicited or phishing emails and never click on the link to the emails if the sender is unknown to you.
Never disclose your personal account details like CVV number or social security number to anyone.
Always use 2-step verification for your email accounts, so that it could be almost impossible for anybody to gain access to your mailbox.
If you lost your card or any other belonging which can lead to identity theft them immediately file a complaint.
Before entering your personal or sensitive information on the Internet, first, make sure that you're entering it on a secure page.
Never store/save your credit card or personal information on the e-commercial sites, unless you often use them.
Though this identity theft is creeping like a termite in the world, however, the person who just stays a bit alert will never be a victim.