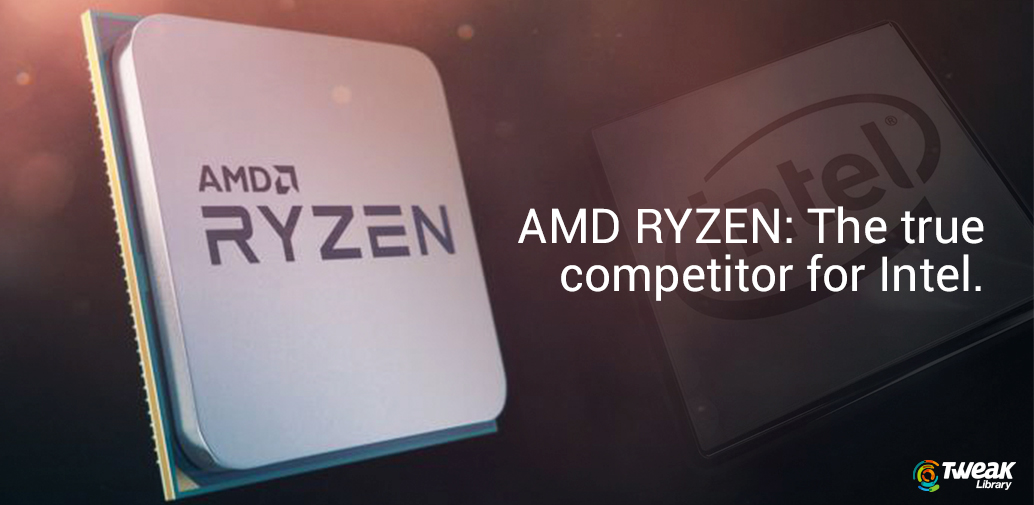 AMD released RYZEN series processors chips on 11 Apr 2017. These mid ranged chips are designed keeping gaming enthusiasts in mind. Though AMD'S is a beginner in manufacturing 14nm chips, Intel has been in the market for long.
The 14nm processors can be majorly categorized in three series, namely Ryzen 3, Ryzen 5 and Ryzen 7, targeted to starting level users, mid-range users and heavy users. The series can be respectively compared with  Intel's Core i3, Core i5 and Core i7 processors.
These processors are the flagship processors from AMD, which will contain 8 Cores and will be clocked at 3.4GHz+ and will run with 16 threads. These are the part of ZEN series of processors. Every Ryzen processor is unlocked and ready for overclocking. No Ryzen CPU will be locked.
These RYZEN series processors are based on Zen architecture, which is also known for its CPU power efficiency. The Thermal design power (TDP) has been set at 95W for the eight-core and 65W for the quad-core chip.
Architecture Highlights:
Two threads per core (SMT)
All-new Micro-Op Cache
Up to 20MB Unified Cache
Two AES units for security
High-precision MHz Boost
High-efficiency FinFET transistors
AMD SenseMI TECHNOLOGY:
AMD Also uses AMD SenseMI TECHNOLOGY which is a collection of smart features that rapidly and automatically tune performance for games and more responsive applications:
Pure Power: Smart energy monitoring along with the progressive 14nm FinFET architecture.
Precision Boost: Adjusts clock speeds to accelerate your applications and game.
Extended Frequency Range: Maximum Precision Boost frequency is lifted beyond the ordinary limits in the presence of better cooling.
Neural Net Prediction: True machine intelligence to anticipate the performance needs of your applications.
Smart Prefetch: Complex prediction of the data needed for your applications.
Ryzen Specifications:

Chipset:
Most of the AM4 chipsets support AMD Ryzen processors which consist of X370 B350 A320 X300 A300.
AMD AM4 Chipset Features and Specifications: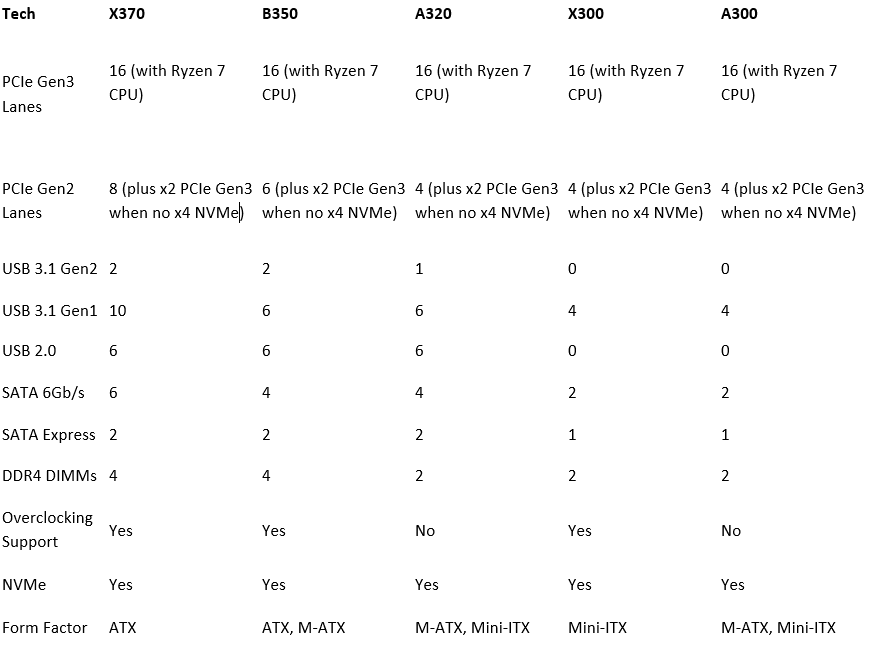 Cooling solutions:
AMD also offers premium thermal solutions for people who care about the way their PCs run, sound and look. AMD has a whole new line of AMD Wraith Coolers for Socket AM4 and the new Ryzen™ processors. It ranges from the small Wraith Stealth to the capable Wraith Spire, all the way to great Wraith Max. Also, every Wraith cooler features capable thermal performance with near-silent acoustics paired.
Whether introducing RYZEN series processors by AMD, where Intel already dominating the technology world, pays off or not remains a question yet to be answered.