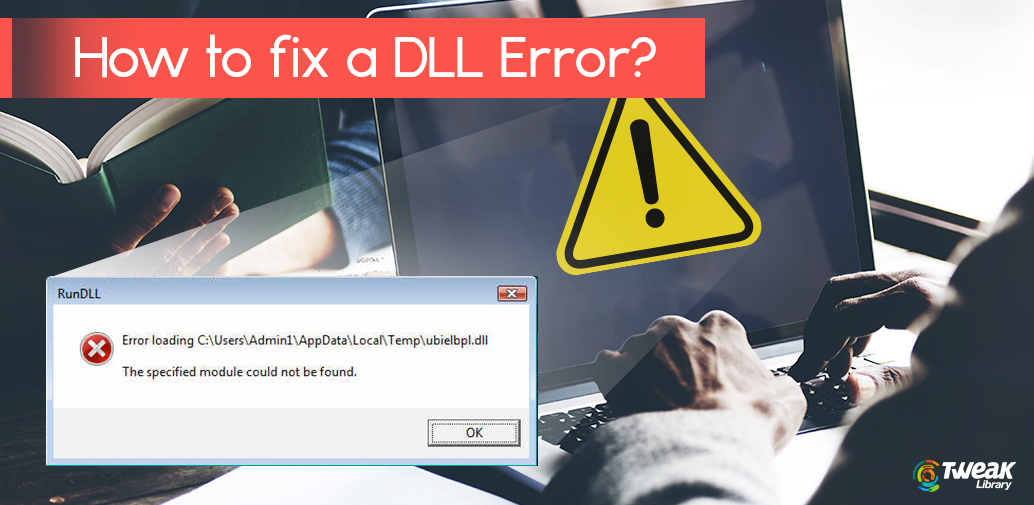 DLLwhich is abbreviated as dynamic link library is a collection of small compiled programs that can be called when required by a large program that is running on the computer.
Microsoft used this file format for holding multiple codes and procedures for Windows programs.
DLL file error can appear in any Operating System from Microsoft. The error in a DLL file breaks or stops any operation.
DLL Error Fixing:

There are some common troubleshooting steps that can fix the error:
The most common error is displayed as DLL not Found or Missing DLL. It sometimes happens due to your own mistake. So, it is better to check Recycle Bin and restore it.
There are many errors that just resolves with a system reboot. So, give it a try.
There may be a virus or malware problem on your computer. Sometimes the creators of these programs name their program as a DLL file. Therefore, it is better to run an updated antivirus or antimalware program.
If you have made any changes in Registry or in system configuration, then it will be better to perform a system restore. This may resolve the issue.
If DLL error occurs when you are using a particular program then uninstall the program and re-install it.
Sometimes, using a hardware, for example, printer, gives DLL error, then update the driver for that hardware. The driver can be updated by using any Driver Updater tool or by visiting the manufacturer site of that hardware.
If the operating system related DLL file is displayed as missing, then System File Checker(SFC) tool with Scan help in replacing the missing or corrupted file.
If the DLL file belongs to Windows service pack, then try to run that Windows Updates. If it fails, then repair installation of that OS can undo the damage. If this also fails, then a full installation must be done but remember to take the full backup before starting the operation.
The above-mentioned steps are general troubleshooting steps and are not specific for any particular DLL.