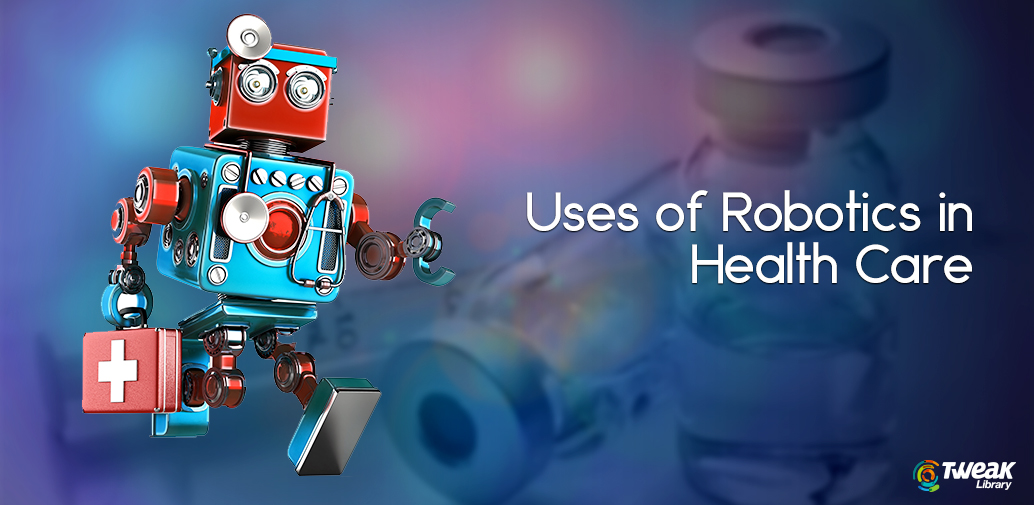 For many years, the idea of robots was just restricted to powerful science fiction movies. However, in modern times, robotic integration has also transformed a multitude of industries in real life.
The word "ROBOT" conjures up images of famous Hollywood humanoid characters, but robots are mostly undramatic mechanical devices programmed to perform specific repetitive functions.
Robots make a move without any human intervention, can entertain us and help us perform certain tasks. Getting deep into oceans or war-zones like military operations is a cake walk for them. Robotic pets can help the patients with depression and also help keep them active.
Soon, robots will be able to read messages for us, clean our windows, deliver parcels, and even help us to get back on our feet when we fall, or if we have difficulty to getting up.
Impact of robotics in Health Care?
Robots have assisted people in a variety of tasks, within and outside the laboratory and operating rooms.  Some examples of robot intervention include medication administration, assisting children with autism, telemedicine, and transferring/lifting patients.
Types of the robotic invention within the Health sector:
1.Direct patient care robots:
Naming a few examples of  Direct patient care robots:
Surgical robots which are used for performing clinical procedures.
Exoskeletons which are used for bionic extensions of self like the Ekso suit.
2.Indirect patient care robots:
Naming a few examples of  Direct patient care robots:
Pharmacy robots are the robots which are used for inventory control and reducing labor costs.
Delivery robots provide medical goods throughout a hospital autonomously.
Disinfection robots interacting with people with known infectious diseases such as healthcare-associated infections or HAIs.
Recent robotic invention within the Health sector:
Some of the newest robotic inventions within the Health Sector is Crutch-Style Walking Support Machine and Robotic Arm.
What is a Crutch-Style Walking Support Machine?
It is designed for the people who experience physical challenges in their legs. It is a simple low-cost device which enables them to move while maintaining an erect posture.
The machine is composed of an actuator and a battery to power it; a micro-controller for controlling the actuator and receiving the user's manipulations; parts for transmitting power and frame members.
This is basically the same arrangement that is found in power-assisted bicycles.
It can maintain a stable posture and minimize the risk of the user falling. The crutch-style walking support machine can be used not only by the physically challenged but also by the elderly and ones who are recovering from injuries.
Robotic Arm
To reduce the weight applied on the human hand, Equipois developed a bionic hand called the X-Ar arm. This technology gives a supplementary 10 pounds of gripping force to the worker. The "gripper" comes with sensors, actuators and simulated nerves, muscles, and tendons that not only reduce fatigue but also increase manual dexterity.
Conclusion
Robotic development and integration is proving to be a life savior for those who are physically challenged making them live a life of a normal human. With the advent of new and modern technology robots, medical field has also been benefited to a large extent.