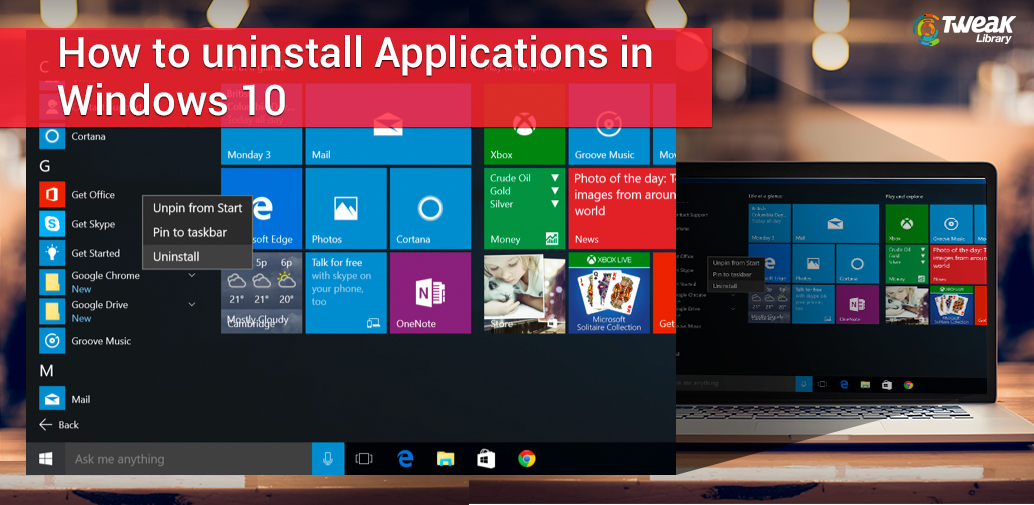 Are you a techno geek? Then you must for sure be fond of installing and trying newly launched apps. However, over the time have not made use of them. Such apps occupy a considerable amount of disk space on your PC. Locating such apps and deleting them can be a tedious task. Here's how you can uninstall unwanted apps in a much simpler way.
From the Settings Window:
If the app isn't a windows 10 app, once you click on the Uninstall button, the old Control Panel will open. Here select the app and click on Uninstall button.

From the Control Panel:
Apps other than Windows 10 apps can be uninstalled directly from the Control Panel like we used to do in the older Windows versions. Right Click on the Start button and click on Control Panel. From the Control Panel, you can simply look for the applications to be uninstalled and uninstall them by clicking on the Uninstall button.
Make your disk drive free from unwanted apps and restore a huge amount of space for a faster performing PC using the above mentioned steps.
Also read: How to add Fingerprint and PIN to your Windows 10 account