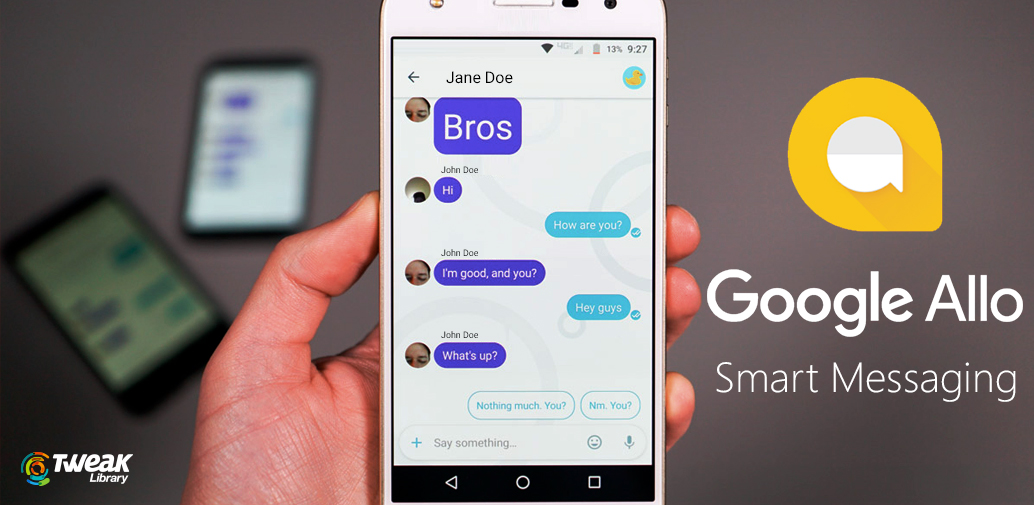 Google Allo- the new instant massaging app developed by google lets you connect with your loved ones in a more interactional manner. Enhance your way of expression with a bucket full of interactive emoji's, sticklers, features like shout or whisper, keeping your conversation private and secure. Not to end Google Allo comes with a 24X7 personal assistant service. Google Allo is available on both Android and iOS.
Scroll below to find out the most interactive and innovative features of Google Allo:
Ink:                                     
This amazing feature lets you get creative with the pictures you send. Add fun to the photos by fiddling with them by writing on them. A fun feature to help you express yourself more.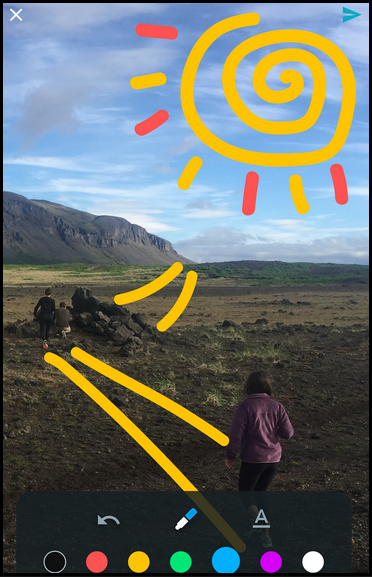 Shout or Whisper:
Add emotions to what you say. Be it times when you want to say it big and bold to times when you want to keep it more simple and low. Shout or Whisper lets you say it all making your replies big or small by just scrolling the send button. Slide down to whisper and slide up to shout. It's that simple!!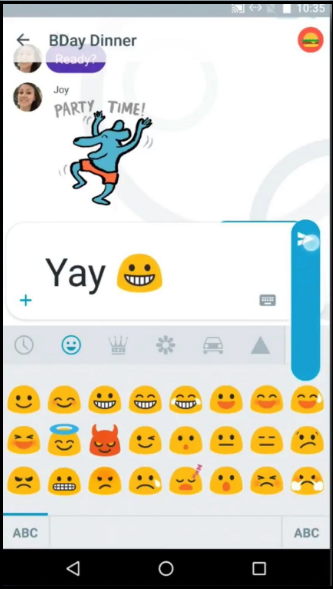 Stickers:
Keep your conversation going with a huge range of stickers to choose from. Studios and independent artists both have their contribution in making the emoji's and stickers present in Google Allo.  From a night out to a fun- filled pool party, say it all with the fun filled emoji's.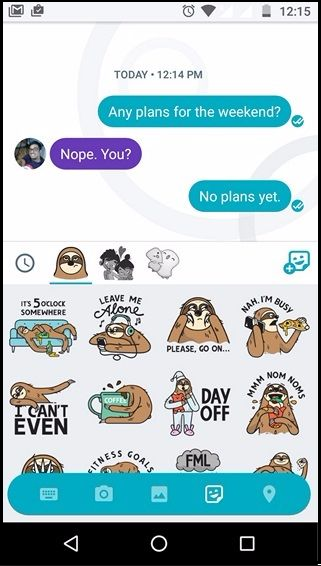 Smart Reply:
Type less express more, YES!! Keep your conversation going with just a quick tap using the Smart Reply feature of Google Allo. Smart Reply makes the conversations easy and quick by suggesting replies to pictures and text.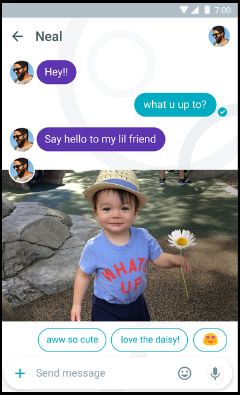 Meet your personal Google Assistant:
With Google Assistant you can now find restaurants, ask directions, share videos and in turn get answers to your questions while on the go. No need to cut out the conversation with your buddy to search the best Italian restaurant for dinner while being in the chat. Just type @google and you have your assistant all set to help.
You can also chat one-on-one with your assistant.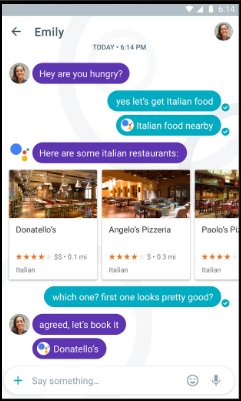 Incognito chat:
Keep your conversation private and secure by using the Incognito chat feature. End to end encryption lets you keep your conversation secure. The incognito chat feature also provides extra security by letting you add expiration time and discreet notification.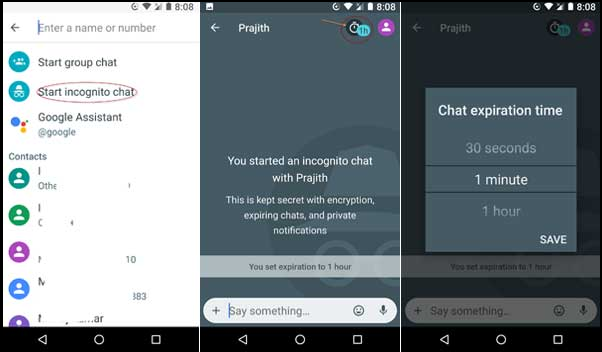 Can't wait to use this amazing app. Install Google Allo today from iTunes or App store and enjoy!!