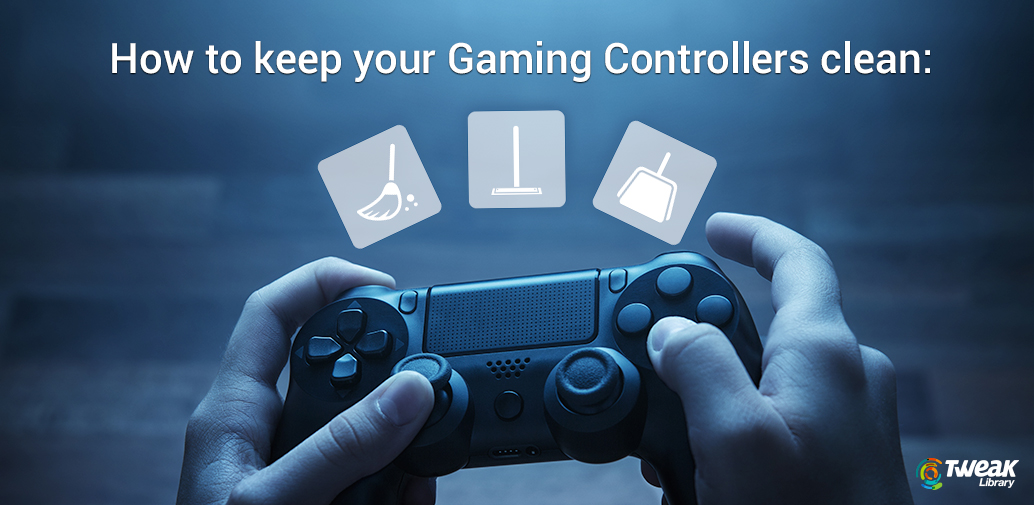 Every gamer should be aware that video game controllers will get dirty and filthy with time, no matter how much clean do they keep their hands, controllers ought to attract grime and dirt. Noticeable more on white controllers, even one with a different color tends to get dirty over a span of time. What to do when you get your controllers dirty? Let's find out here:
Causes of dirty Gaming Controllers?
Even being careful about the cleanliness, controllers after heavy use, will be susceptible to dirt. Amongst the major reasons for this to happen, are sweaty palms mixed with the dust and dirt in the air, thereby forming messy substance on the controller. Majorly sides of the triggers and buttons are prone to dirt. This substance will also form between every crevice on the controller.
The amount of grime on the controllers also depends on the amount of sweat released by the palm of the users. More sweat more will be the grime on controllers.
How can you manage to clean your Gaming Controllers?
You can use disinfecting wipes or hand sanitizing wipes to clean the controllers. Controllers do not need to be cleaned every day but make sure you clean them regularly.
To clean the crevices, use toothpick or something pointed that can get in there. The amount of dirt that you see can be a shock to you at times. Also, when playing with friends you can always ask them to wash their hands before playing.
You can always use controller's covers to protect them from getting dirty or you can use thin cloth gloves with the tips cut off.
Bottom Line:
These tips though are old and indifferent, but will let gamers keep their gaming controllers clean.