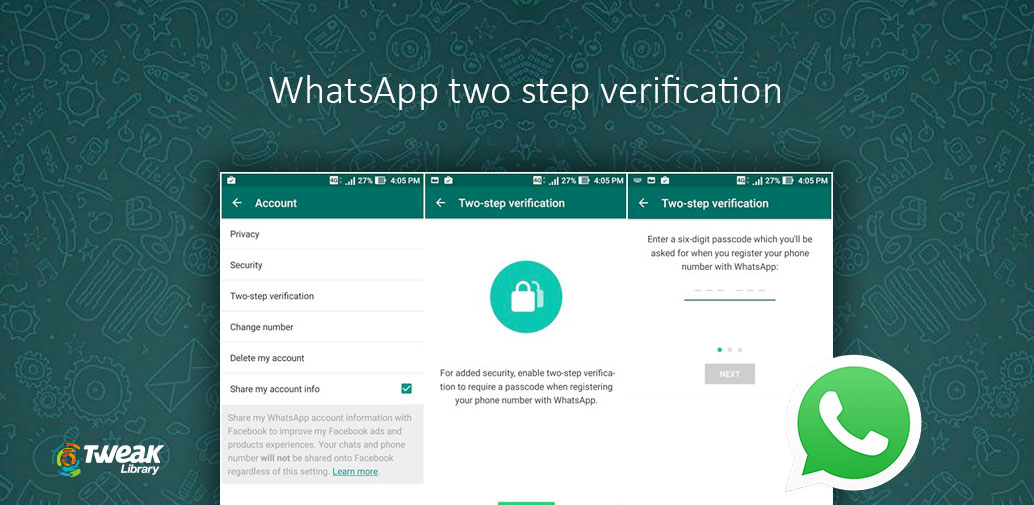 We daily read about security breaches going around the world. This is the reason that many of the users have now started using 2 step verification for their social accounts. However, when we talk about WhatsApp then very few users show their interest in enabling 2-step verification process. As, according to them, WhatsApp account is associated with their phone number, therefore cannot be compromised. So, guys if you too feel the same then let me end your myth.
Just, think for a second if your phone gets stolen or someone issues a duplicate sim card by blocking your original sim, and insert that sim in his phone then he can easily get access to your WhatsApp.
However, if you have 2-step verification enabled then he needs that secret code before logging into yours WhatsApp account.
Also read: How To Remain Undisturbed By Group Messages In WhatsApp
How to setup Two Step Verification:
To get started you have to first start WhatsApp on your phone.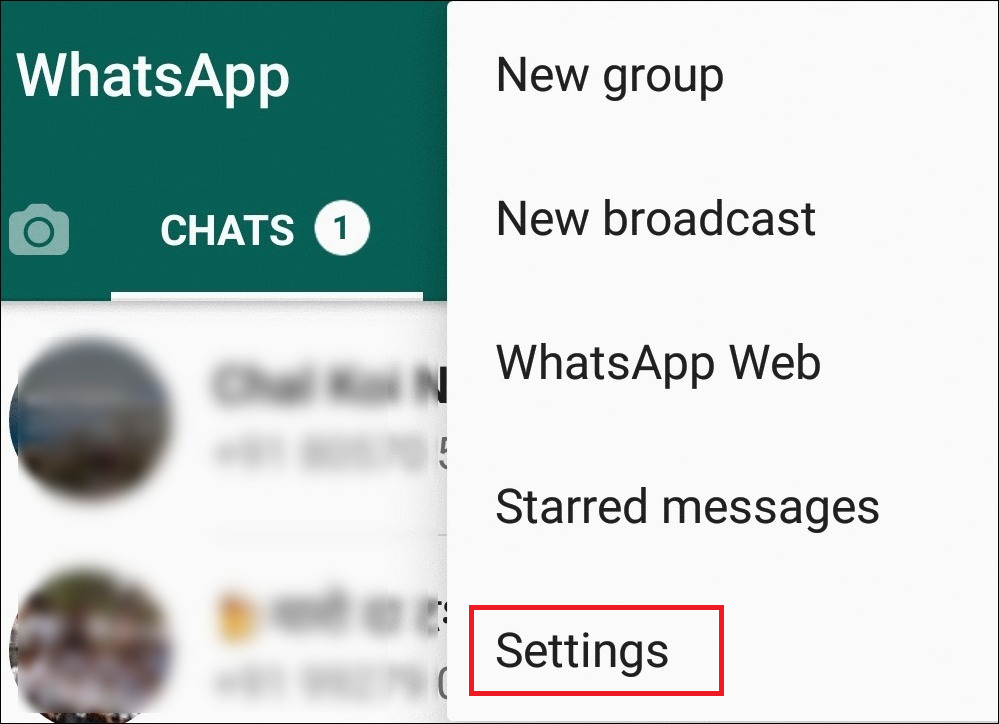 Click on the 3 dots at the top right corner and from the drop down menu click on Settings option.


Now click on Account option.


Next step is to click on Two-step verification.


Now click on the Enable button to enable Two-step verification.


Once you have enabled Two-step verification, you have to set the 6-didit passcode.


Now re-enter the code to confirm.


The next step is to add the E-mail address, as it will help you to reset your passcode in case you forget it. Although this is optional to add an e-mail address, however, we recommend you to add your e-mail address.


Now confirm your email address.


Click on Done to complete the process.


Now Two-step verification is enabled for your WhatsApp account.


Now, whenever you tries to use your WhatsApp in the new device then you will be asked for the 6-digit verification code, which you have set while enabling Two-step verification.process.


Also, WhatsApp tries to make you remember the PIN, therefore it will periodically ask you to enter your PIN. Also, you have no option to disable that without disabling the 2-step verification feature.