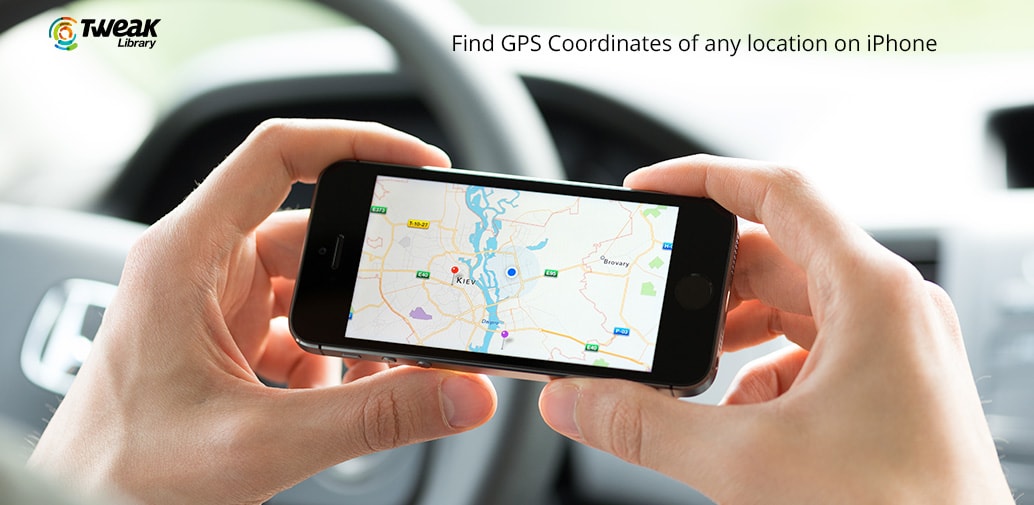 iPhone has an inbuilt GPS that aids in navigation and permits pin-point accuracy for location detection.
To specify a location on a map, you generally use address and landmark of that location as a way for orientation, isn't it? But this isn't a proper solution, in some situations such as you went out for rock climbing with a group and you got lost and did not have any clue as to where you are or you've met an accident. You might want to send your location to a friend or relative to meet up. The reasons may be endless, it's always good to know how to pinpoint your location with the Geo Coordinates.
In the essence of that, the following article will educate you on how to find the GPS coordinates of any location on your iPhone so that you can respond something like '41.3305, -132.0296' the next time someone asks for your whereabouts.
How to find GPS coordinates on iPhone:
To find the GPS Coordinates on an iPhone, you must allow the Compass App on your iPhone to access your location data. Now, follow the steps below to find the GPS coordinates of a specific location from your iPhone.
Open Apple's Maps on your iPhone Home screen.

Now, search for the location you want to collect the latitude & longitude data.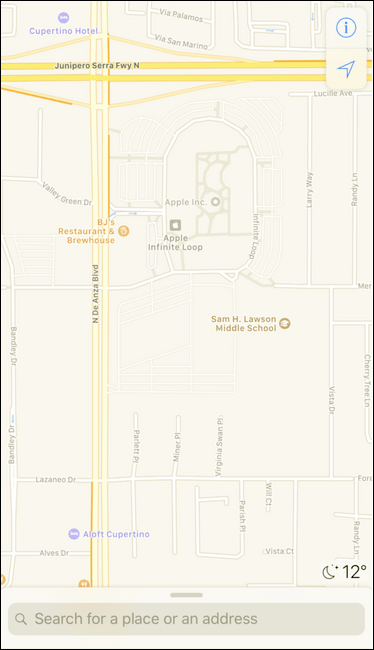 Once you find the desired location by way of browsing and pinching, simply hold a finger down on the map until a red

pin drops. If you have searched the location instead, you must discard the search result first by touching the cross (x) icon seen below. Thereafter, drop the pin manually as discussed earlier.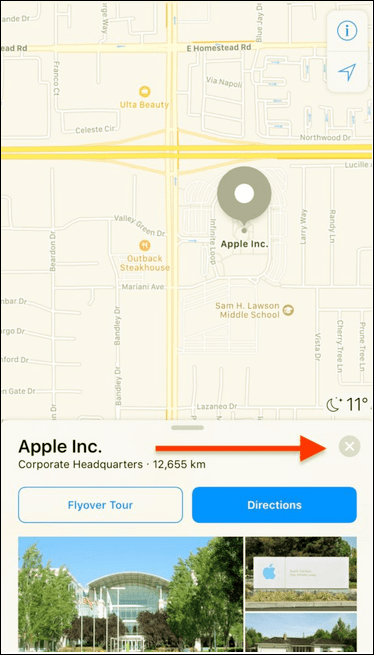 With the red pin in place, pull up the bottom card corresponding to the red marker by scrolling up

in order to expose more information about the location.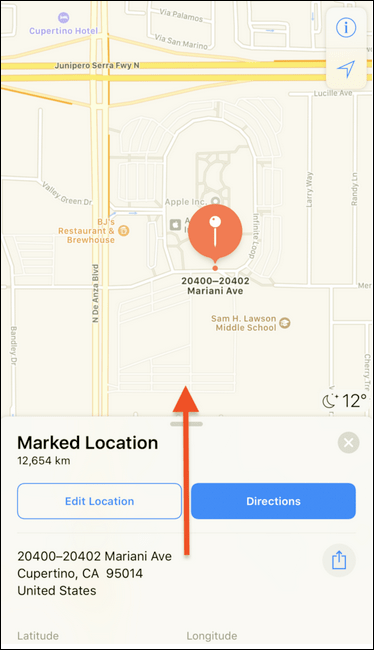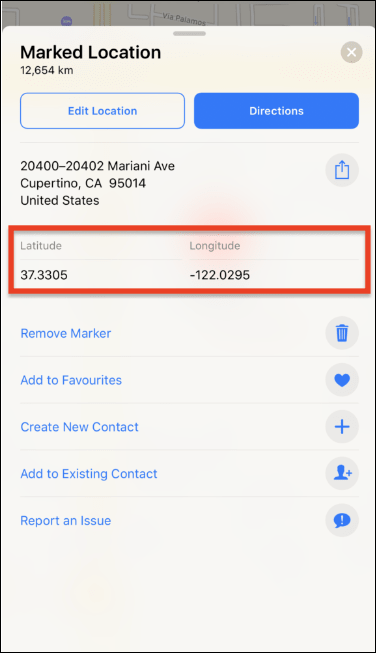 Unfortunately, Apple has not given us a rapid way to copy and paste the latitude and longitude, meaning you must note them down or type them by yourself over in iMessage, the Notes app or wherever you deem fit.
That's it! So, guys perhaps, someday remembering this easy procedure to find the geo coordinates on your iPhone will help you when you are lost somewhere.