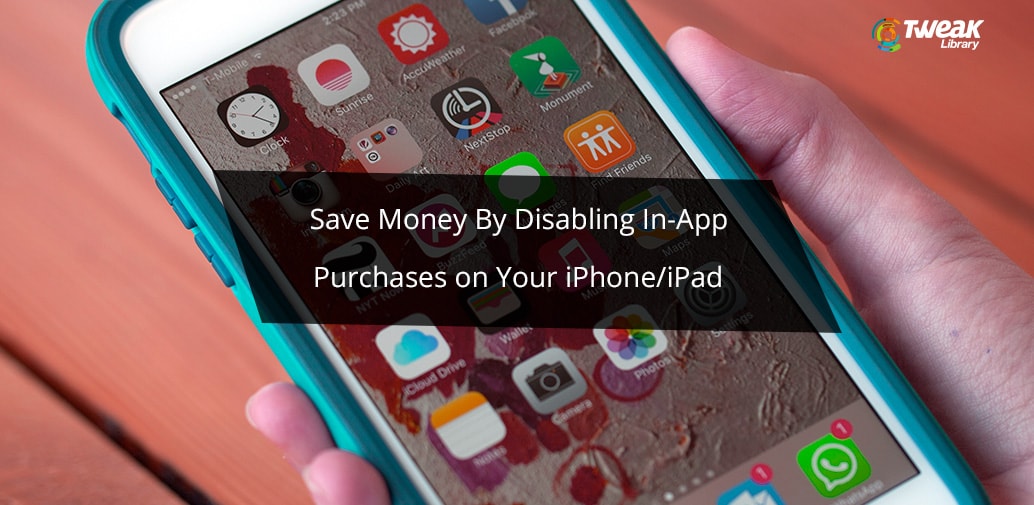 If you have downloaded an app recently, it may contain an in-app purchases, especially if it was a game. Many games or apps that can be downloaded for free from the App Store, includes methods within the app that allow for purchases to be made. However, you may have heard about kids running up huge debts on their parent's credit card. As they do not realize that they are actually spending real money when an app or game ask them to pay to get more powers or move up a level.
If your child likes to play games on your iPhone, then you might be concerned that they will make some in-app purchases with those games, and probably spend a lot of money. Fortunately, there is a way to combat this problem, you can prevent the possibility of your kids raking up huge debts by completely disabling the in-App purchases or limiting the in-app purchases.
By following these simple steps, you can turn on Restrictions for the device and prevent any in-app purchases from being completed.
Tap on Settings from the Home screen of your iPhone.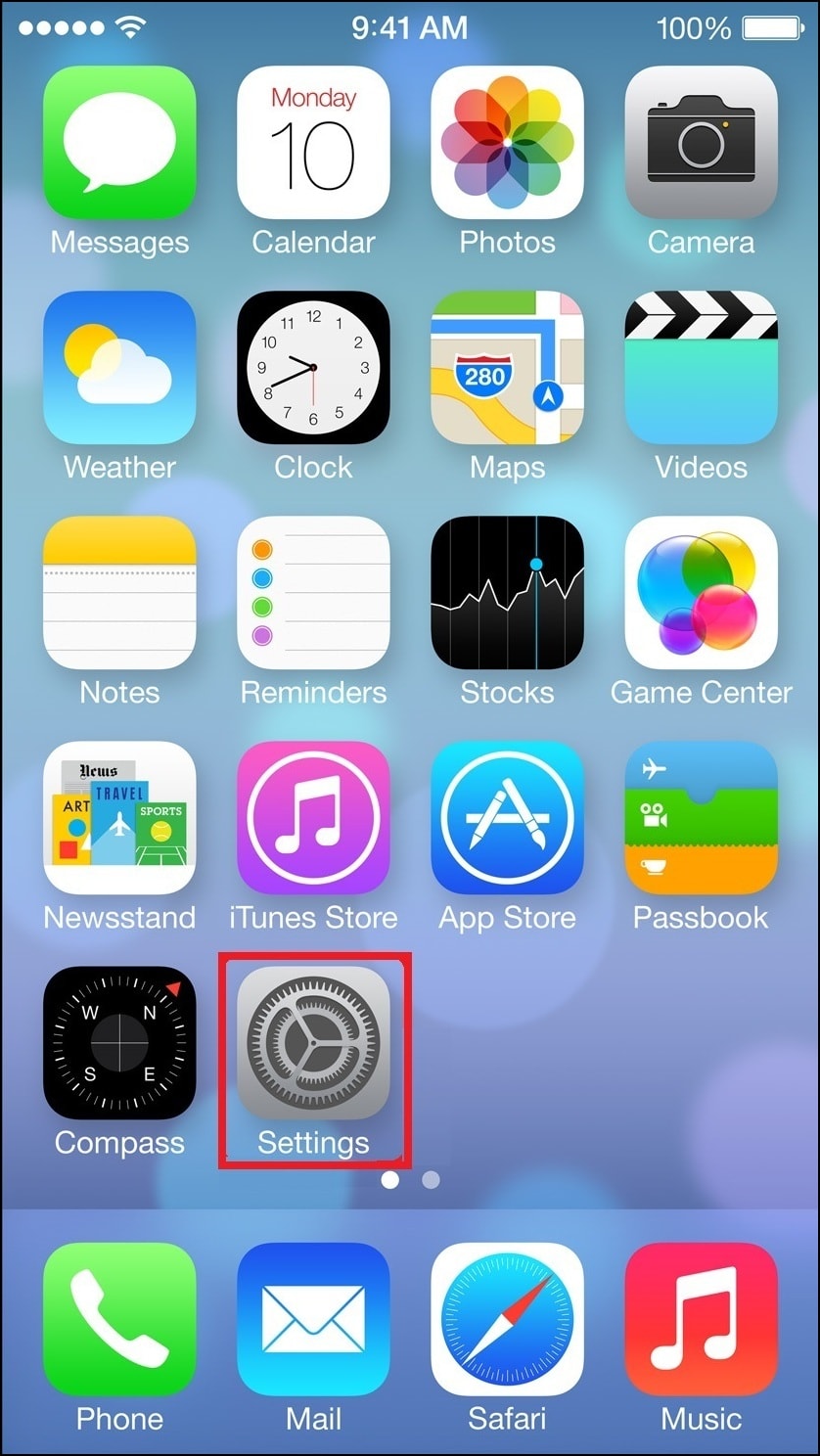 Select the General option.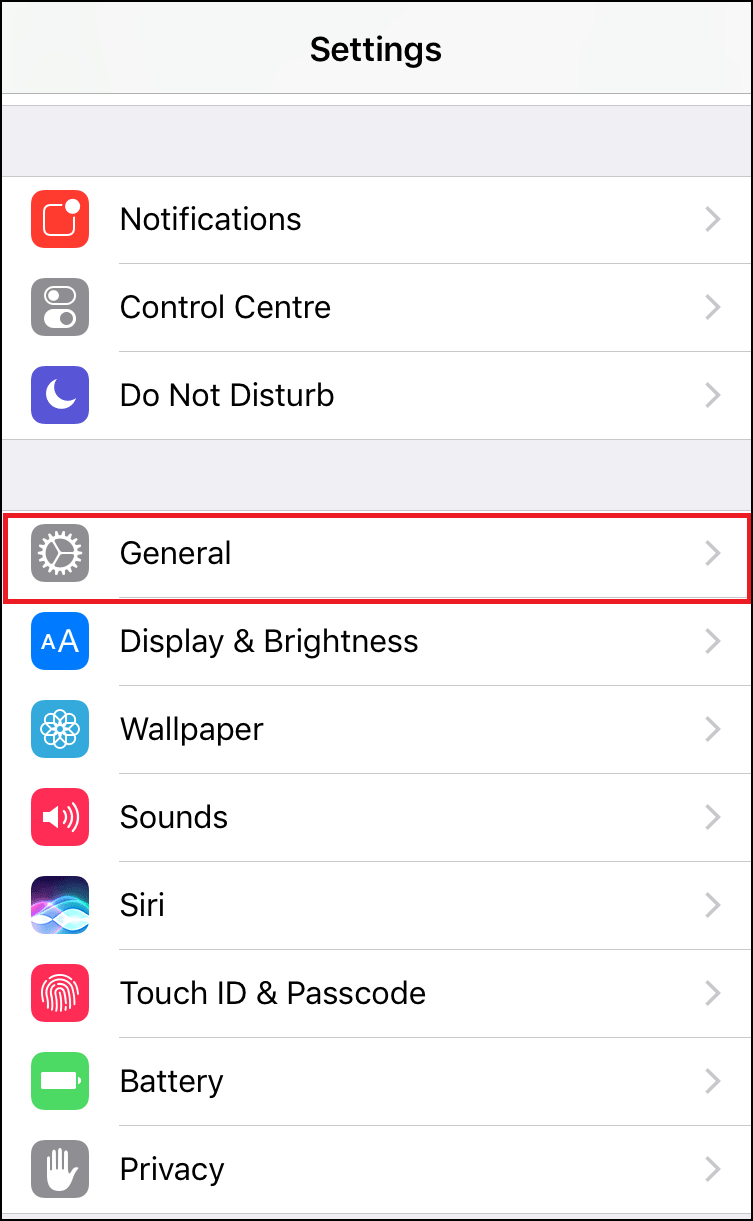 Scroll down and tap on the Restrictions option.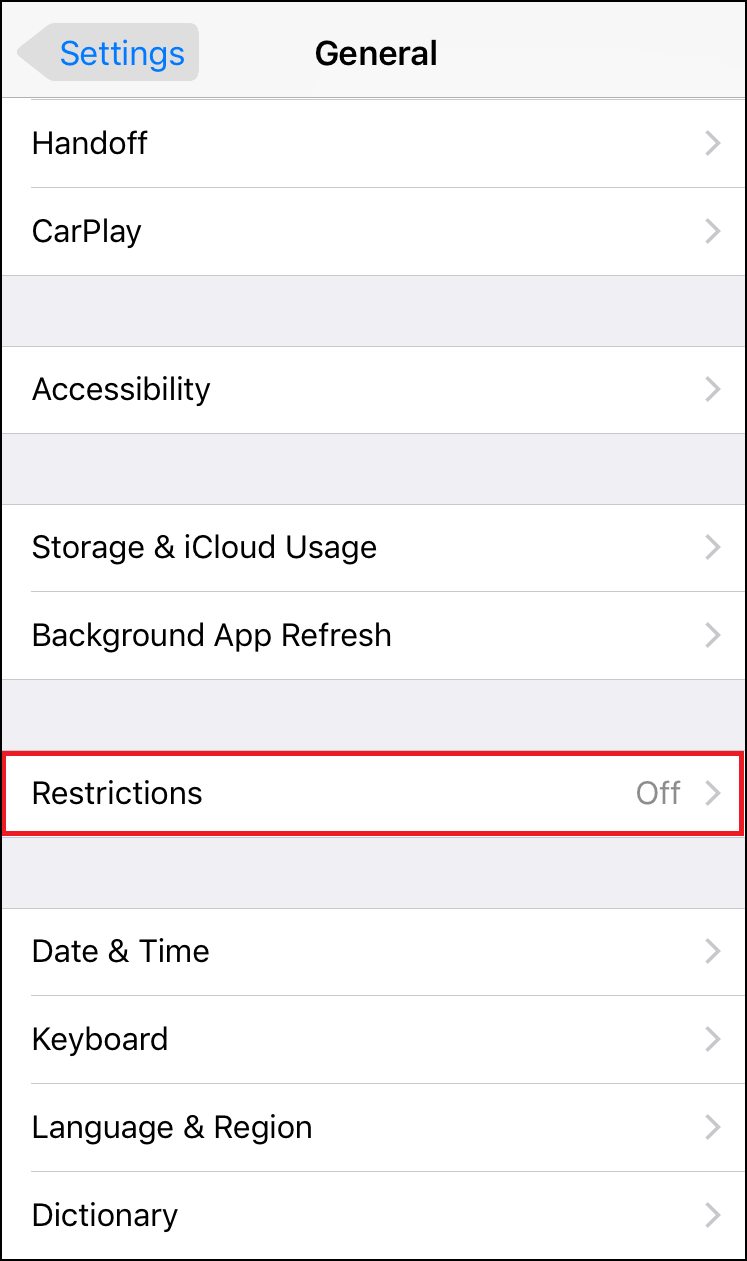 Tap on the Enable Restrictions option on the top of the screen.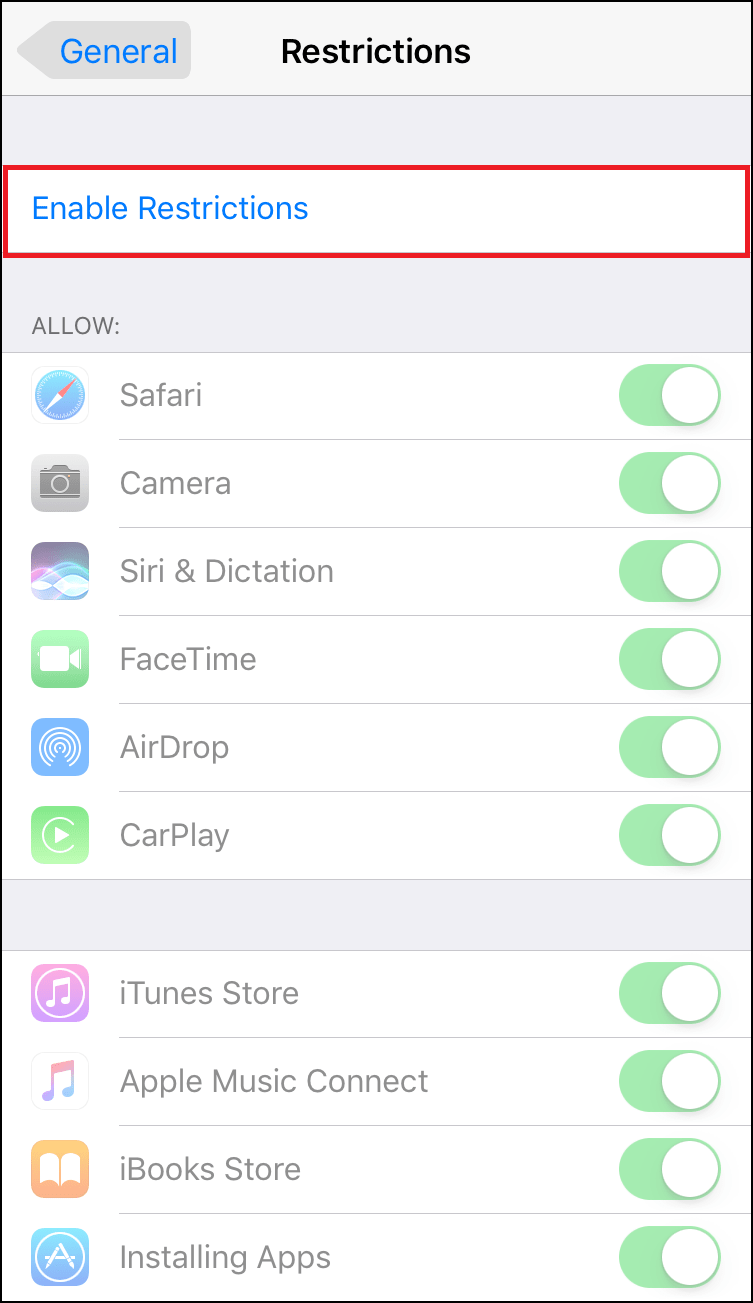 Create a Restrictions passcode.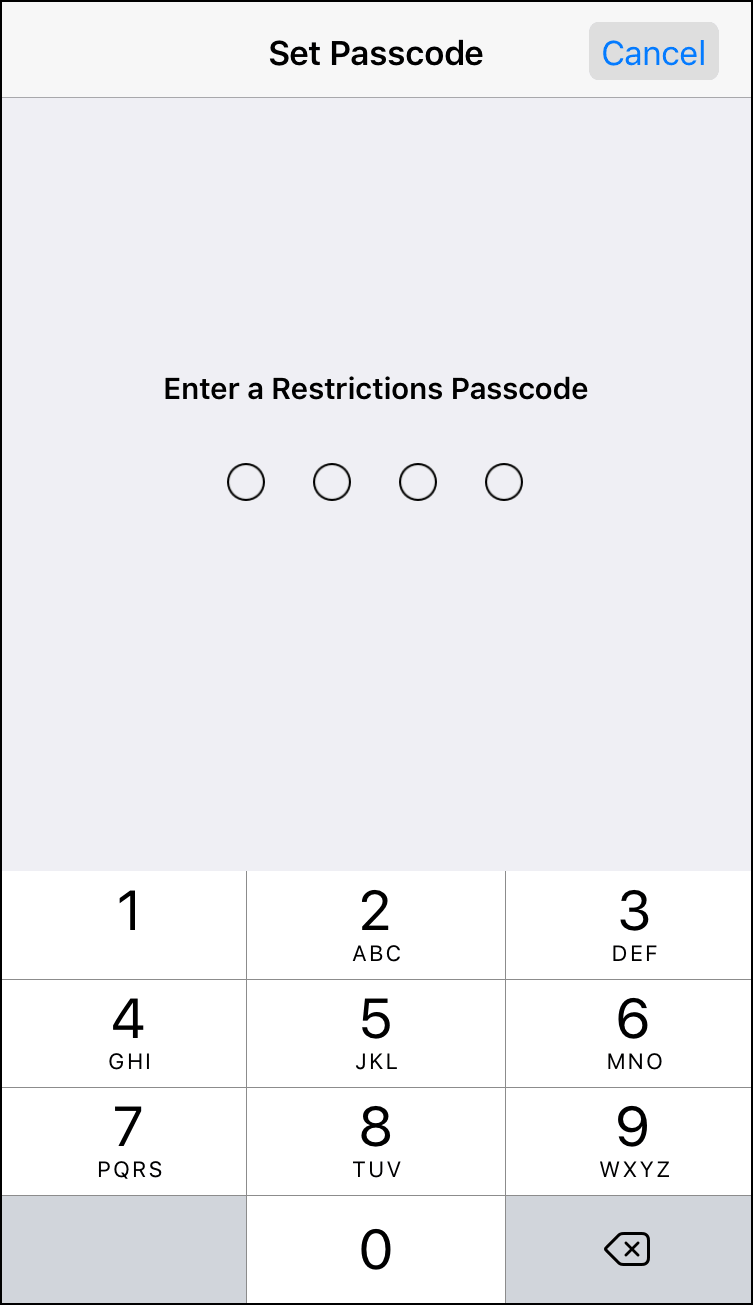 It is very important to create a passcode that you will remember, as you will not be able to access this menu without the Restriction passcode. It should not be the same as the Lock screen passcode and make sure you never share it with your child.
Confirm the passcode that you have just created.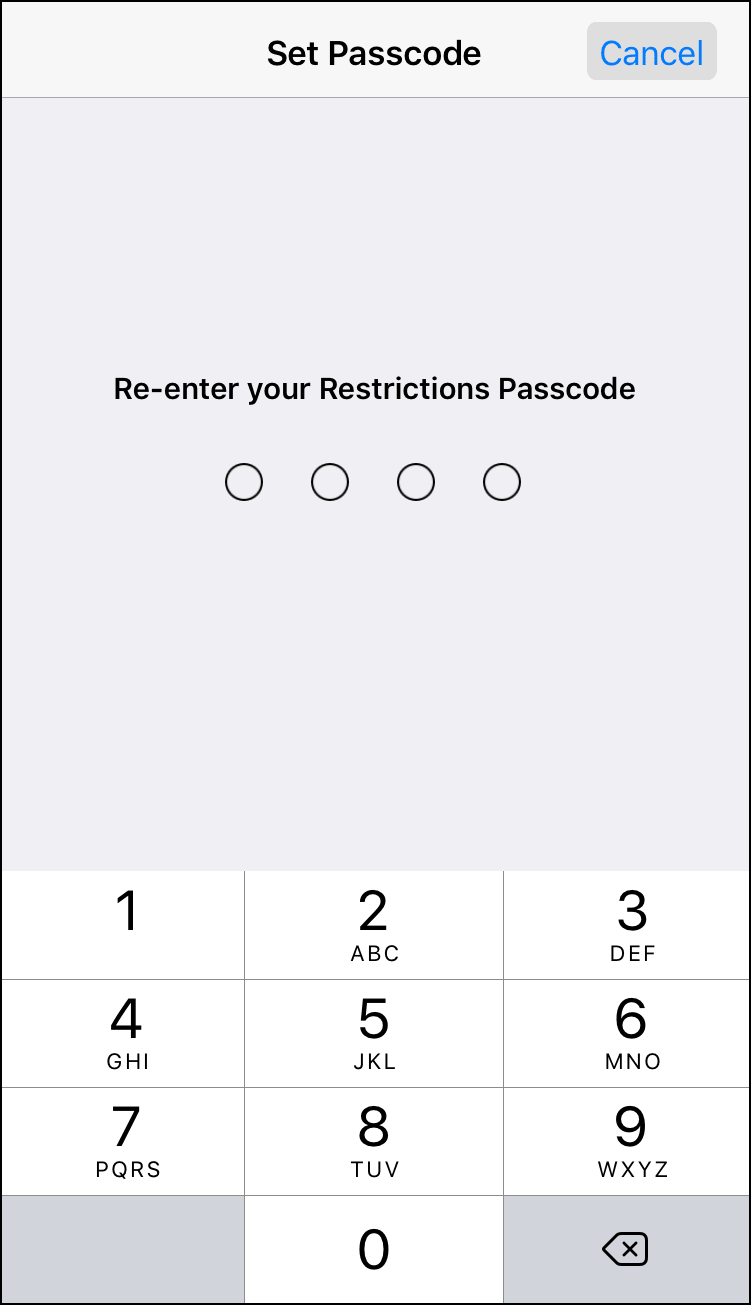 Toggle off the In-App Purchases option, so that you will no longer be able to make purchases through any apps until this setting is turned back on.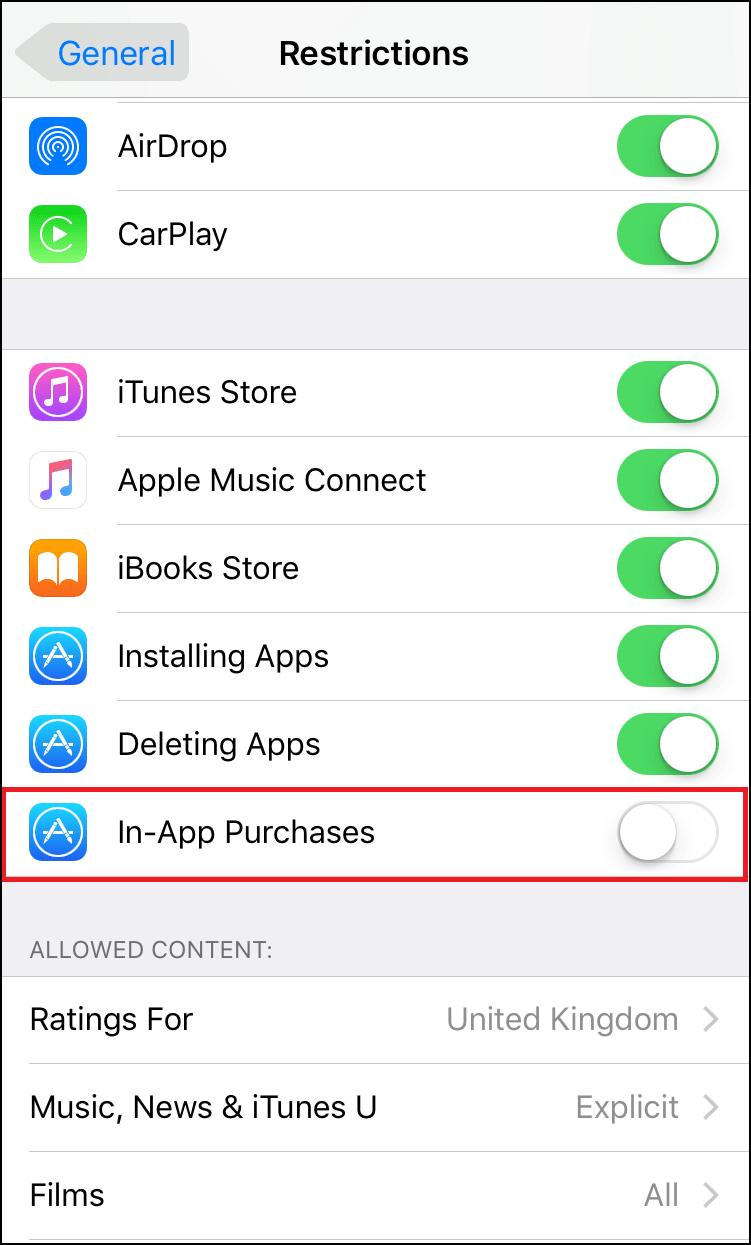 Now whenever you try to make any in-app purchase on your device, you will be blocked and told that such purchases are not allowed on this device.
Restricting the In-App Purchases is the best way to prevent your children from raking up a huge bill when using apps and games on your iPhone. However, just make sure that your toddler doesn't know your Restriction passcode if you are pouring in all these efforts to prevent them from making an in-game purchase.
Also Read: How to Enable Touch ID for App Purchases in iPhone