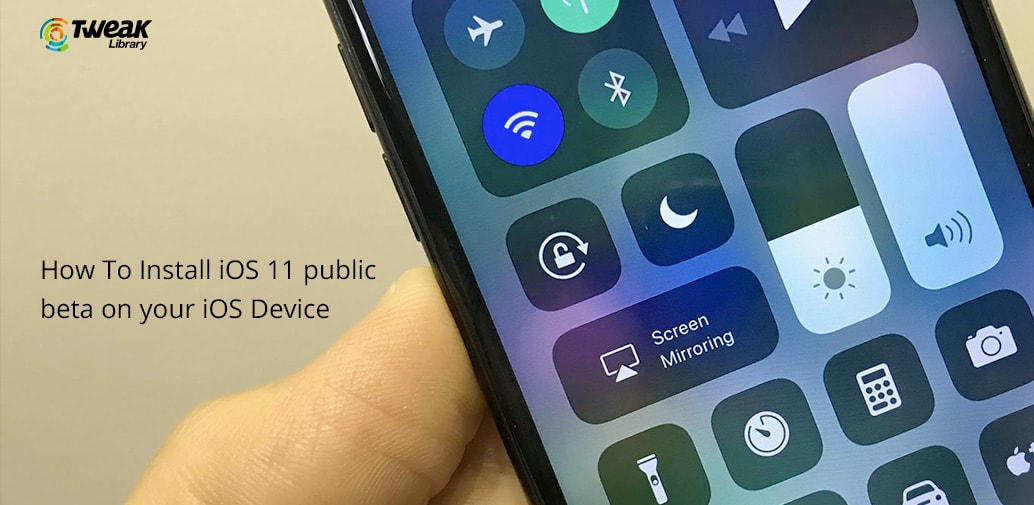 Recently, Apple has just released iOS 11 public beta for users who are interested in installing it on their iOS devices. It is simple and effortless to upgrade iOS 11 from your existing iOS 10.3.2 installation. It is a straightforward process for anyone wishing to take the software for an early test drive.
In this article, we'll educate you through the iOS 11 installation process step-by-step on your eligible iOS Device.
Will my device work with the iOS 11 public beta?
Of course, it will not work with every iOS Device but you can check the compatibility of your supported iOS device from the Apple website https://www.apple.com/in/ios/ios-11-preview/ or see the image below: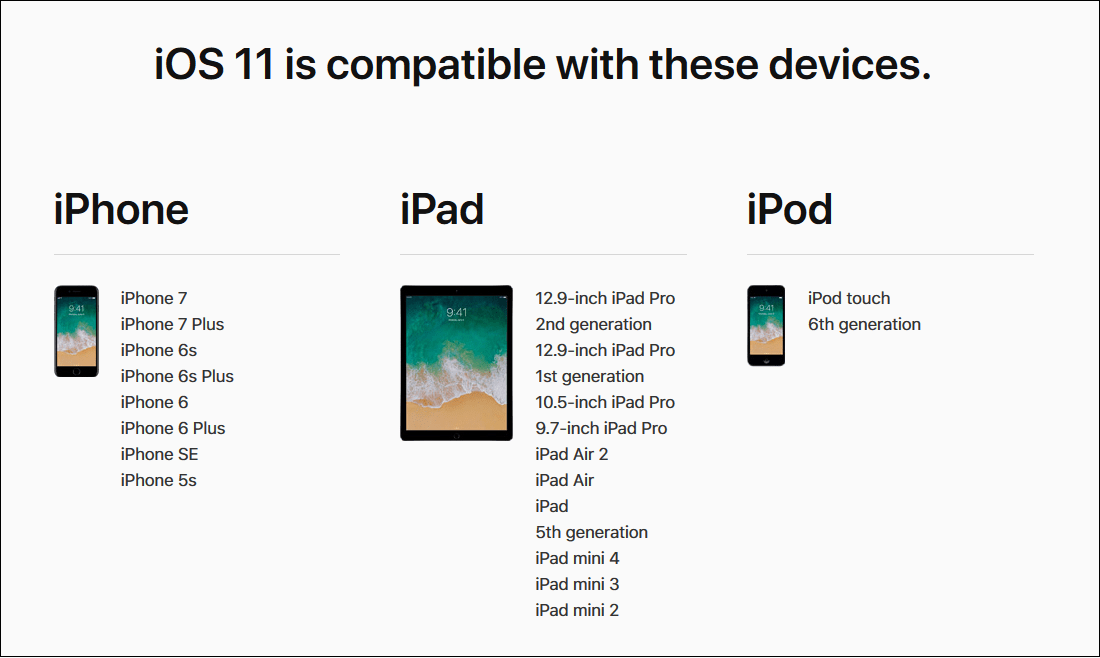 When can I get iOS 11?
iOS 11 has an all new design with plenty of new features to liven up your user experience on iOS devices. And the good news is, you can get iOS 11 public beta on your iPhone, iPad and iPod touch right now.
How? Well, even though the release date of iOS 11 is a few months away, as Apple has launched the public beta of iOS 11 for us to test. However, the rough release date of iOS 11 is September 2017.
Backing up your device:
Apple recommends to take the backup your iOS device and archiving that backup for protection. Also, keep in mind that you when you install iOS 11 that you are using in-development software, which is bound to have some bugs. If possible, it's suggested that you install the iOS 11 beta on a secondary device instead of your primary device.
How to get the iOS 11 public beta on your iOS Device:
Step 1: From your iOS device, go to the Apple's public beta website.
Step 2: Now, tap on the Sign Up button.
Step 3: Sign in to the Apple Beta Program with your Apple ID.
Step 4: Tap the Accept button on the bottom right-hand corner of the Agreement page.
Step 5: Tap the iOS tab and scroll up under Get Started, tap on the enroll your iOS device link.
Step 6: Now scroll down on the screen, tap the Download Profile button, now the profile area of the Settings app will now open.
Step 7: On the Install Profile screen, tap Install. You may need to enter your Passcode.
Step 8: Agree on the Consent page and press Install once in the upper right corner, and once at the bottom of the screen.
Step 9: Tap Restart to reboot your iOS device.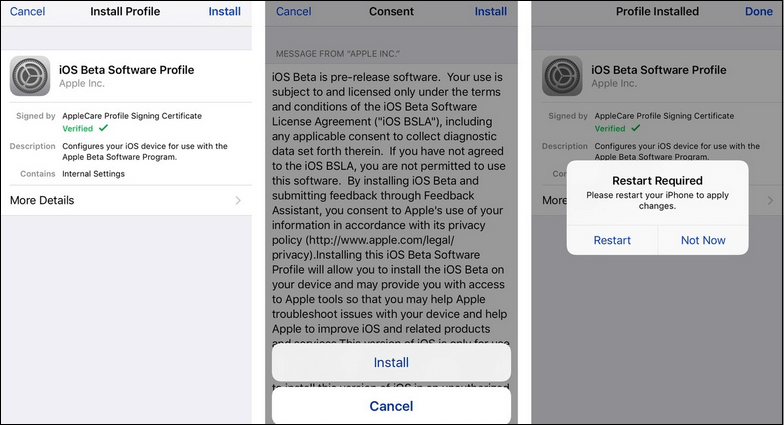 Your iOS device will reboot with the iOS 11 public beta profile installed.
Step 10: Once your device reboots, go to Settings-> General->Software Update and you should see Checking for Update.
Step 11: Tap the Download and Install button.
Step 12: Tap on Agree to the Terms and Conditions page. This will start the download process.
Step 13: Once it is complete, tap Install Now to initiate the installation.
As I have mentioned at the start of the article, it is a very straightforward process and the installation process takes about 20 minutes and depends on the speed of your wireless network.
So, go ahead and explore iOS 11 public beta to your iPhone, iPad, or iPod touch.
Also Read: iOS 11, Here Are The 5 Best New Features In Messages App