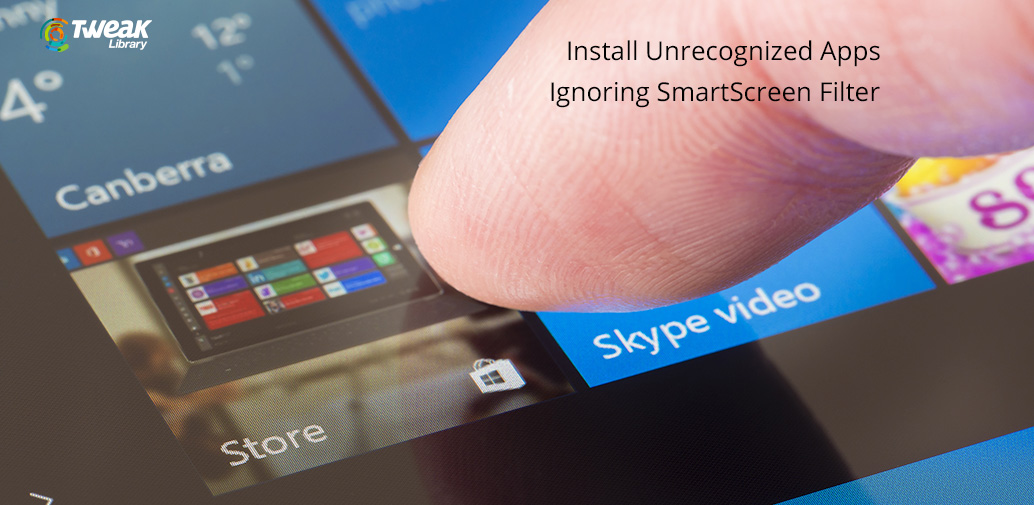 SmartScreen filter a feature that prevents unrecognized apps from running.
Windows SmartScreen filter will help users block unrecognised applications and websites. However, this feature can be annoying at times. Therefore, the need for ignoring smart filter arises.
There are many cases where the users want to install some application but the SmartScreen filter automatically blocks it, in this case we will just bypass the SmartScreen filter to install the application.
Let's ignore the filter and install the application you want:
Before ignoring keep in mind that some applications are known to be malicious or aren't commonly downloaded because of their reputation and these types applications are not trusted by Windows and are blocked by the SmartScreen filter.
If you trust the application and want to install it any way you can ignore the SmartScreen filter. How read on.
Permanently turn off the SmartScreen filter:
Guess what? You can easily turn off the SmartScreen filter.
Windows Defender Security Center provides an option to turn off SmartScreen entirely.
To do so follow these steps:
After turning off the Windows SmartScreen, you will see a yellow colored triangle with an exclamation mark indicating that Windows SmartScreen is turned off.
Windows SmartScreen won't block any apps when it is turned off, this may put your system at risk if you install any malicious application.