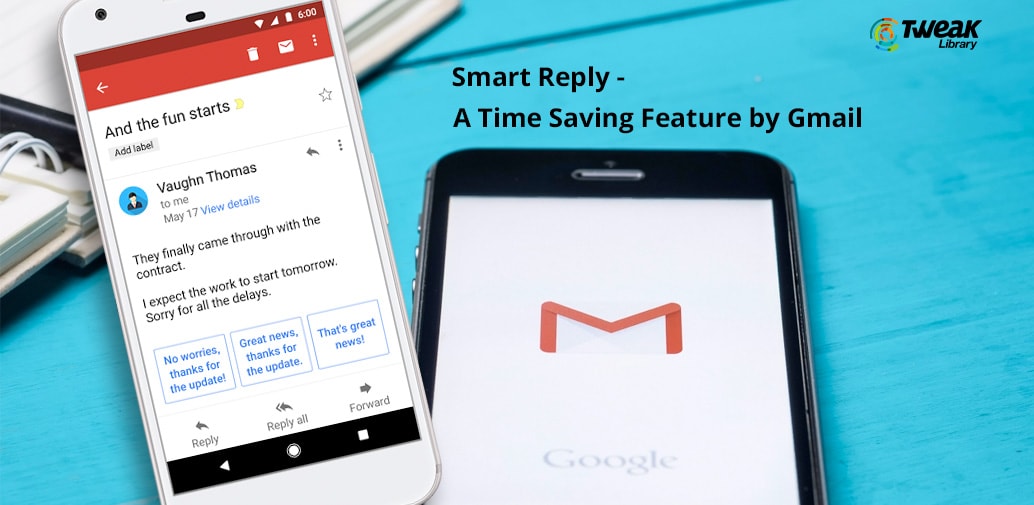 Google is working hard to provide platforms for their users, in which users can perform the tasks in very easy manner. There are different services and applications that are provided by Google and one of the most popular service is Gmail.
Gmail is used worldwide by individuals as well companies for emailing. Also, this application is available on different platforms like android, iOS, etc. Therefore, Gmail can be accessed from different pocket devices and this makes it one of the best email service provider.
With time, Gmail has moved one more step ahead by providing the feature of 'Smart Reply'. Yes, Smart Reply is a new feature by Gmail for mobile users, by which a user can reply to an email in a very short time by selecting the quick responses by the application.
Also read: How To Undo The Sent Email In Gmail
How to enable/disable Smart Reply in android?
Open the Gmail application.

Tap on option icon (triple line) from the top left corner.

Scroll down and go to Settings

Select the configured email address.

Scroll down to find "Smart Reply" and checkmark the box to enable and uncheck it to disable this feature.
How this works?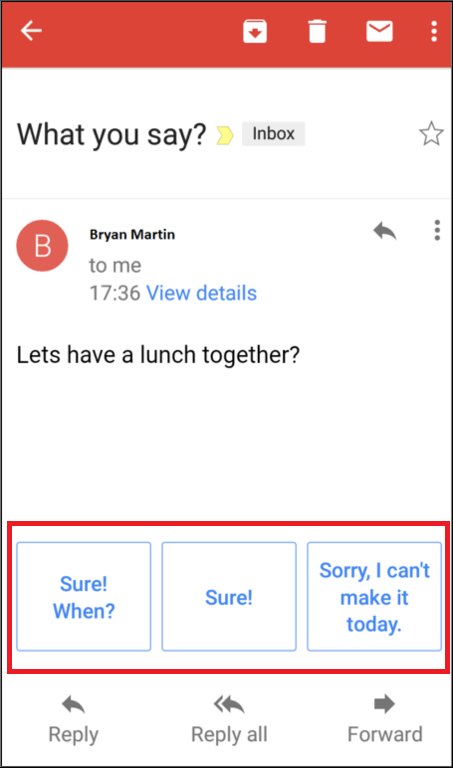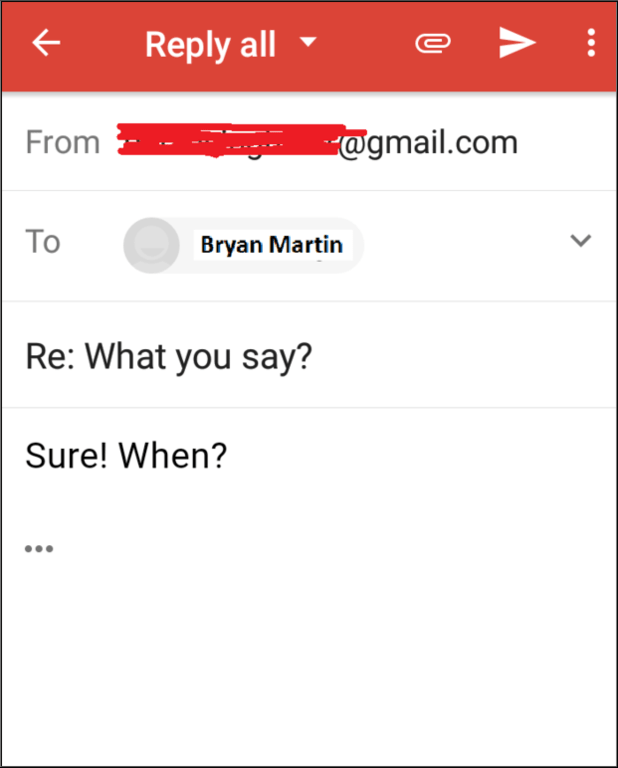 For instance, if someone emails you asking ''Let's have a lunch together", then Gmail might suggest you "Sure! When?" as a quick response. Also, we can edit these quick responses. Isn't it so cool to have such feature?
Basically, with the help of artificial intelligence Gmail provided this feature. So, when we receive any email from anyone, Gmail will try to check the text mood and then show the three different quick responses accordingly. 
This will not only save the user's time, but also helps the user to reply confidently.
Note: Currently this feature is available only in the English language and soon will available in Spanish.
So let's adopt this feature of Gmail to reply with panache.