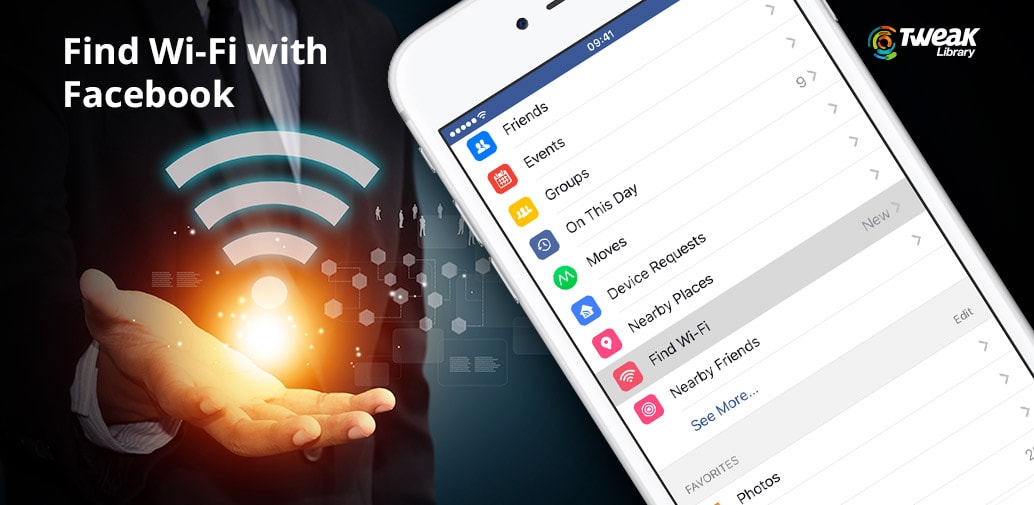 Have you been under any circumstances where you are in a dire need of an internet connection and you can't find one? Don't worry, Facebook will help you.
Facebook has now rolled out a new feature "Find Wi-Fi" that lets you search for free and public Wi-Fi hotspots using the Facebook App. Being available only on iOS devices and a few countries in its preliminary stage, the feature has now been rolled out worldwide on both iOS and Android Operating Systems.
As per the company, this convenient feature can be a boon when mobile data is infrequent and even for people who travel to remote places. One thing that needs to be noted here is that, while using this feature the users' need to keep their location services ON all the time. This is a mandate, as Facebook needs to keep a track of your current location, so it may suggest the nearest cafe, hotel, etc.
Read Also: How to Write Facebook Posts in Different Languages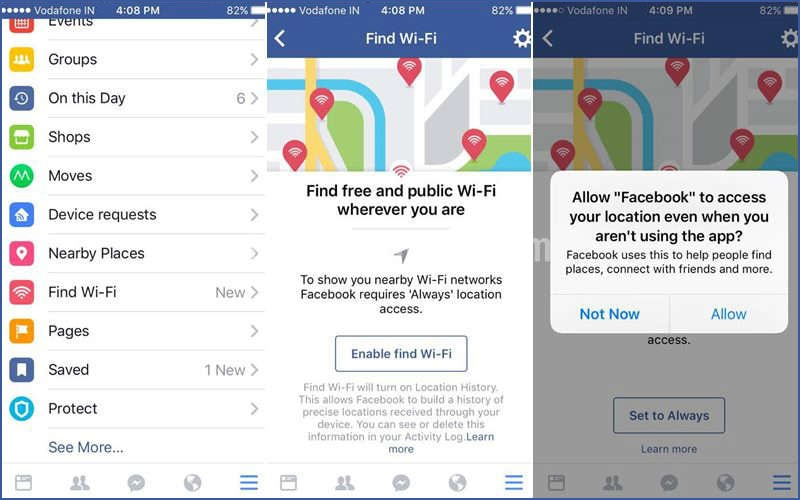 The Find Wi-Fi feature can be located under More tab in the mobile app of Facebook. Once located, the users need to turn the feature on. Post this, the Find Wi-Fi feature of Facebook will show a map displaying all the nearest hotspots along with the details of the organizations providing it.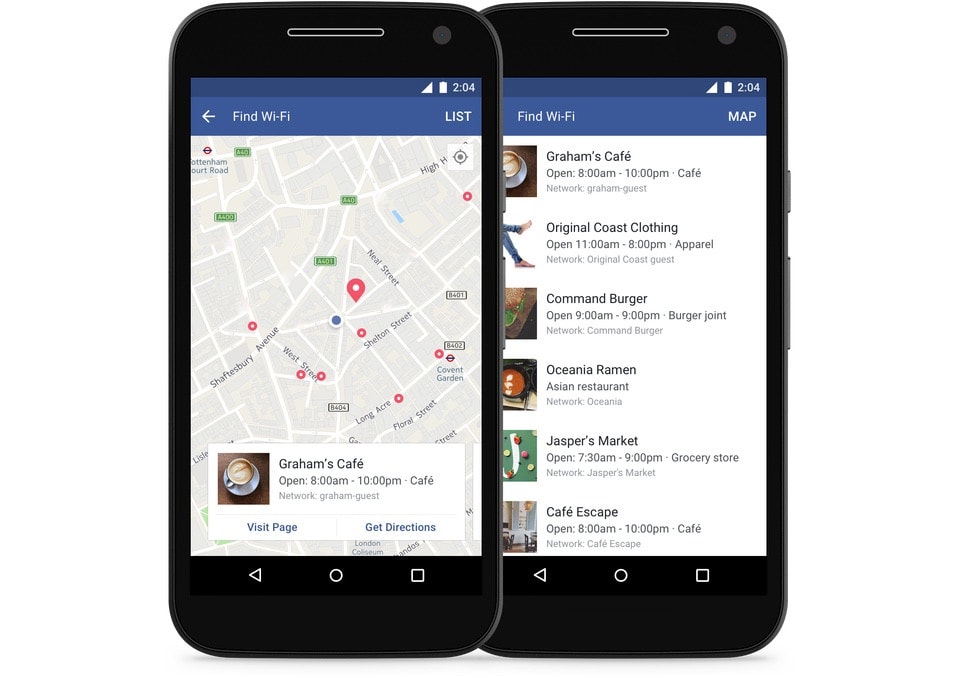 Introducing this useful feature will make Facebook keep its users connected to the network even at places where there is a scarcity of mobile data. Find Wi-Fi will not only increase Facebook database but will also be beneficial for local businesses.
One thing that needs to be noted is that this feature, though released globally, will need time to become reliable as there may be situations that you may land up finding a café at a distant place and not nearby. This happens because local businesses need to claim their Wi-Fi network. This can only be done by navigating to their "Edit Page Info" on their Facebook Page. Once done Find Wi-Fi will be able to suggest nearby places that have been claimed locally.
Introducing this interesting yet useful feature, is Facebook's only attempt with regards to helping its users in search of a Wi-Fi network and being connected from any and every part of the globe.
Also Read: Declutter Your Facebook News Feed In A Jiffy