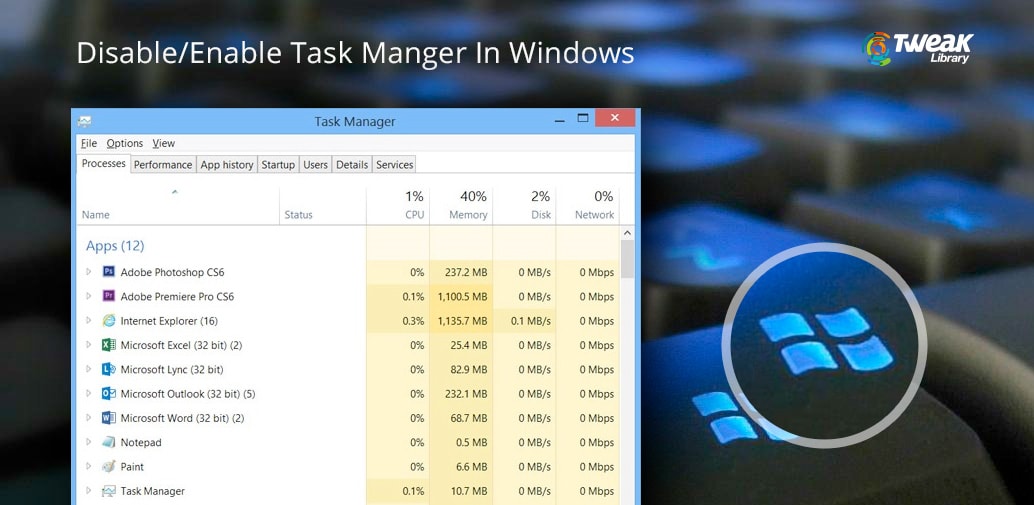 The Task Manager helps to monitor the programs, processes and services that are currently running on the background/foreground in the system. Also, we can use the Task Manager to start or stop the programs and services. Moreover, we can monitor the statistics of system performance and the network.
However, from a security point of view it is suggested to disable the access of Task Manager if our system is used by different people or staff. It is because, anyone can stop the security services from Task Manager to install malicious program and to hack the system.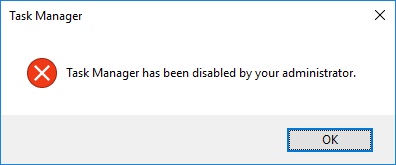 On the other hand, sometimes we find our Task Manager is already disabled. This might be due to either our system is compromised or some malicious program entered our system through some USB source or from the internet.
So here we will learn some easy steps to block or unblock the Task Manager as per our need.
How to enable/disable Task Manager
There are two procedures to disable the Task Manager
1. By Edit group policy option &
2. By the Registry editor.
Here, we will follow the first procedure i.e. 'Edit group policy', as it is common in all Windows operating system. So, just follow the steps below: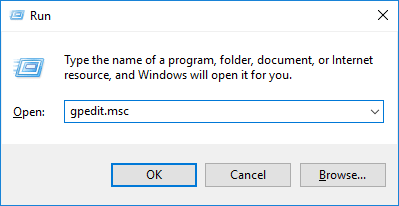 Go to

Run

by pressing the

Windows

and

R button

together and type

gpedit.msc

and click on Ok.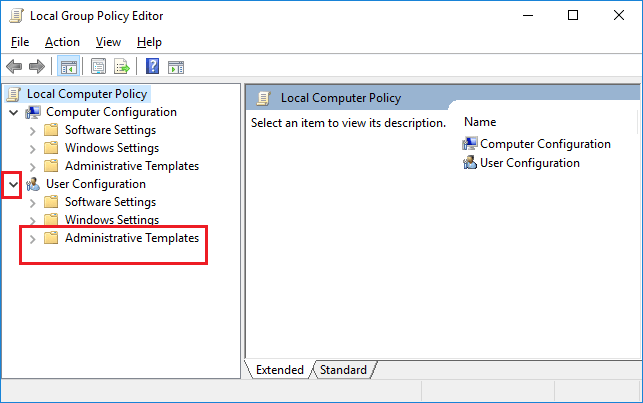 Once entering the Local Group Policy Editor expand the

Administrative Templates

folder under User Configuration from left.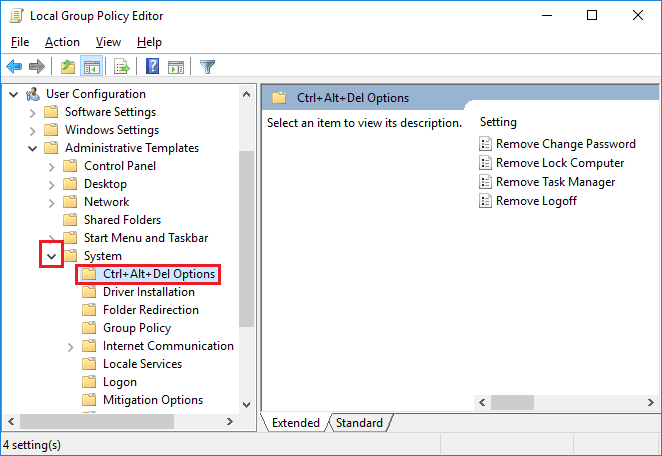 Now expand the

System

folder and click on the

Ctrl+Alt+Del Options

folder.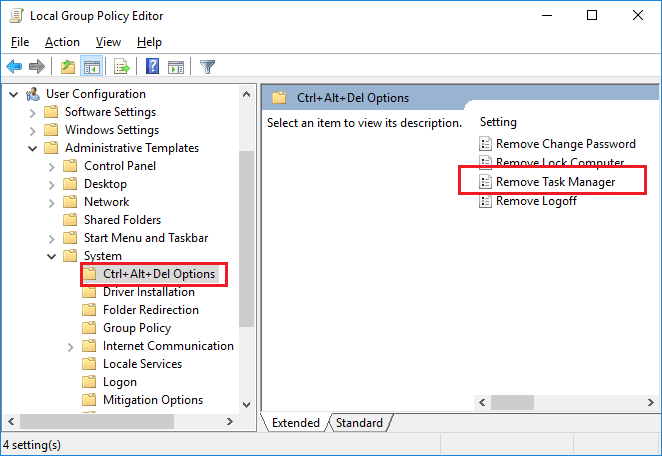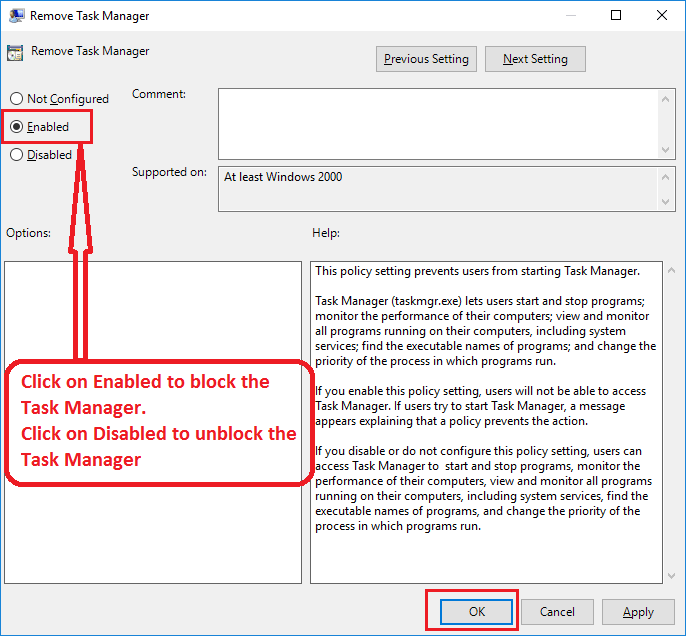 Once the

Remove Task Manager

window will open, click on

Enabled

to block the access and click on

Disabled

to unblock the access of the task manager, then click on OK.
Now Task Manager will behave as per our choice.
So never give a single chance to unwanted troubles, just be one step ahead and secure our PC.