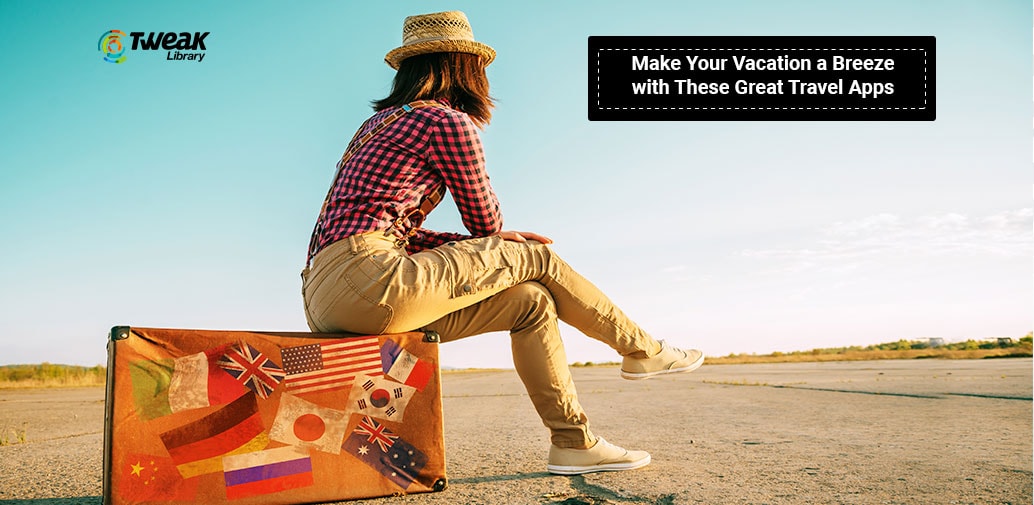 You've landed on someplace brand new, and you're all set to explore the new city, but you have absolutely no idea where to begin. This is where your loyal smartphone steps in, that could provide help in making sure your trip goes off perfectly without a hitch.  As right planning and proper preparation make all the difference between a rushed, stressful journey and a relaxing, carefree holiday, whether you're traveling for a jam-packed summer trip or just a quick three-day holiday weekend.
With cheap and frequent flights to almost anywhere in the world, it's never been easier to discover our good ole' Earth. That doesn't mean that the actual traveling part of it is easy. From trip planners to online marketplaces for flights and hotels, there's no shortage of apps designed to help the tech-savvy traveler.
So, before you pack your bags, make sure you've got these awesome apps downloaded on your smartphone.
Skyscanner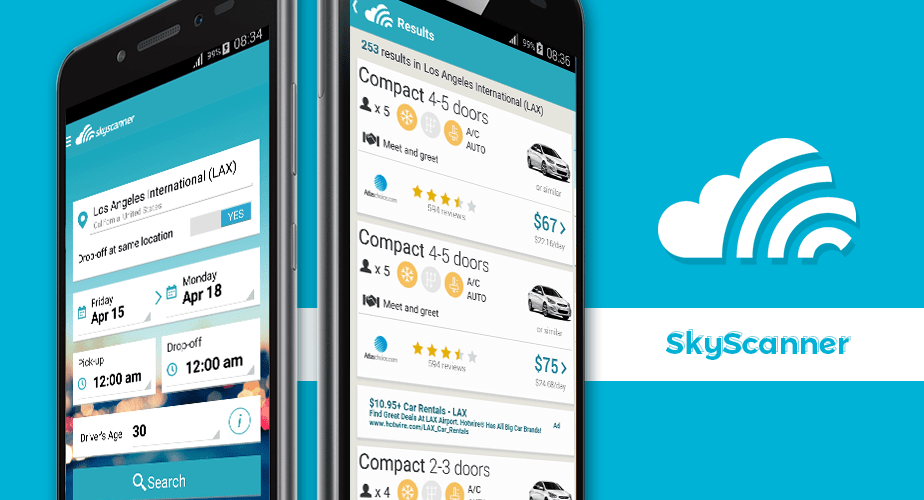 Skyscanner is an amazing tool if you are looking for the perfect deal on domestic and international flights. Skyscanner compares prices across millions of flights and hundreds of airlines. Through which, you can book flights directly from the app with provided links to travel agents or airlines. It filters the Flights by an airline, cabin class, price or takeoff and landing times, with weekly or monthly chart views to check out prices over time.
Download now for:
Kayak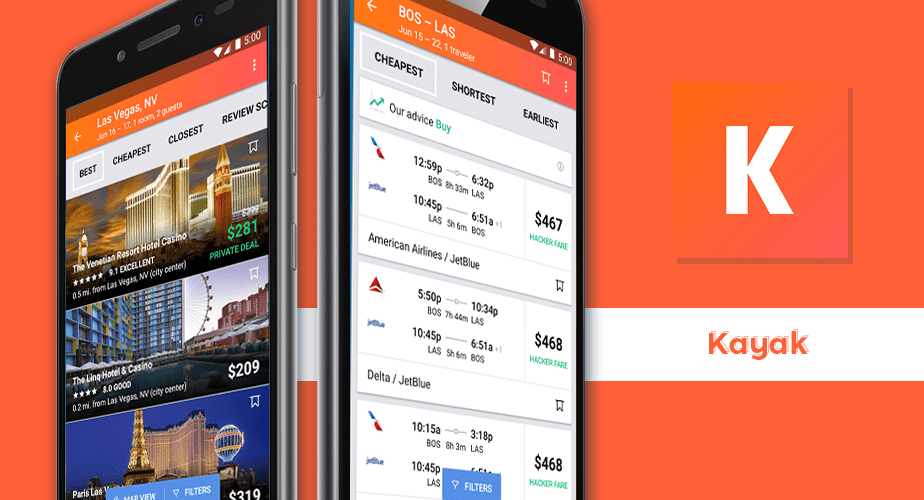 Kayak searches across various travel sites for rental cars, hotels, and flights. Kayak often has exclusive deals that you won't find on other sites, and you can set price alerts and use the price forecast to see whether you should buy now or wait.
Download now for:
TripIt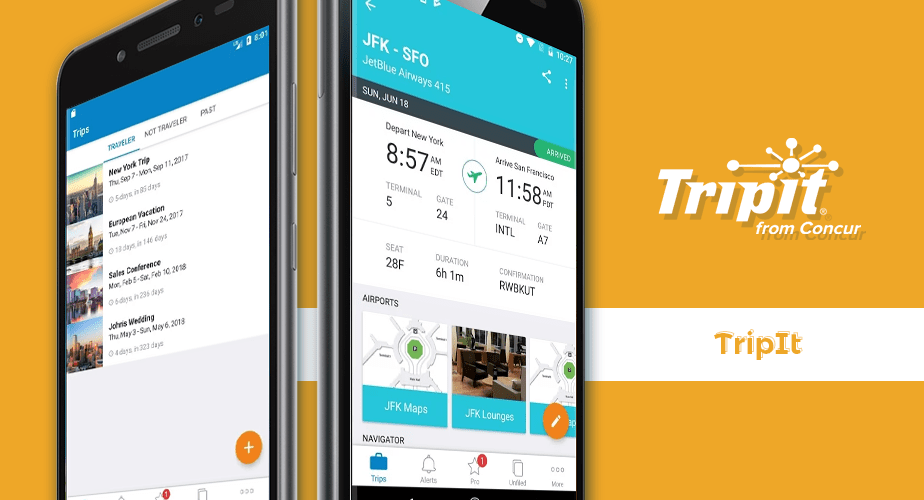 TripIt is a travel itinerary app that makes it easy to see your whole trip in one place. You simply forward all your booking emails to TripIt and the app collates all your information. The information is available offline so you don't have to worry about roaming charges. All you need is to link your email account to TripIt, and it will automatically dig through your inbox for reservation confirmations and other forms and builds an organized itinerary of your flight boarding times, hotel check-ins and more.
Download now for:
TripAdvisor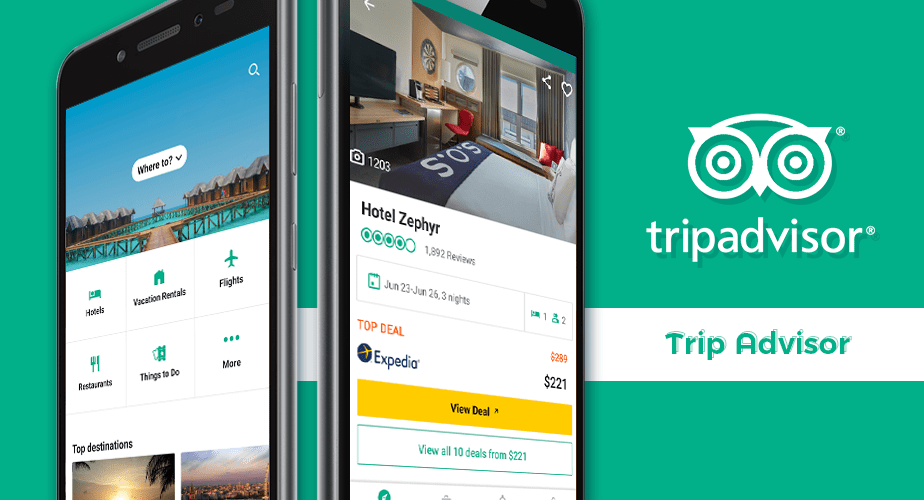 TripAdvisor is your crowd-sourced guide to hotels, restaurants, and attractions worldwide. It allows you to browse through millions of reviews, images, and videos featuring various establishments worldwide. You can also access contact details, explore restaurants by food type, price range or rating and even post your own reviews, images, and entries for the places you visit. If you're using iPhone with iOS 10 in it, TripAdvisor has added a handy widget for your phone's lock screen that calls out nearby points of interest.
Download now for:
Google Maps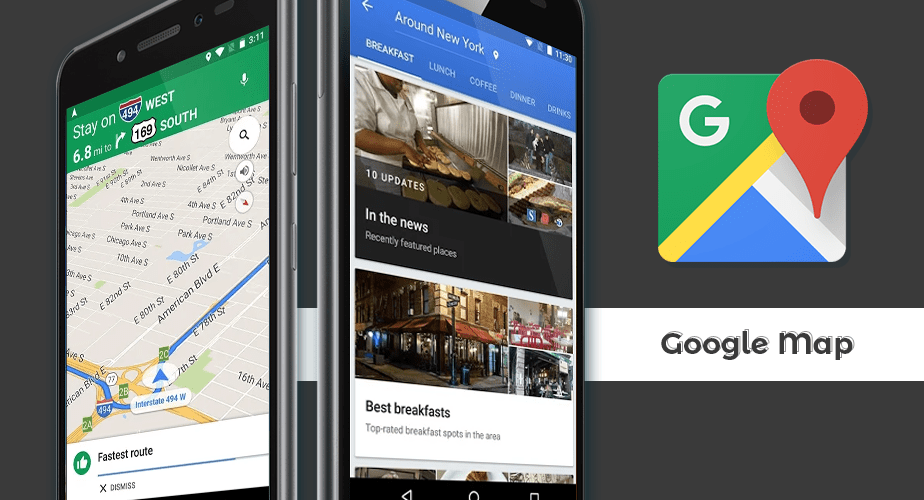 Taking Google Maps with you is one of the best options to explore new places. Traffic updates, public transit, city tours with 360-degree street views, voice-guidance, turn-by-turn GPS navigation are some of the awesome features this mobile app offers so you can navigate like a professional. It even has indoor maps for large places such as airports, stadiums, and malls. It will even tell you the nearest restaurants and stores based on your location.
Download now for:
All installed? Then you're all set. Now plan your trip and explore.
Also Read: Top 9 Email Apps for iOS & Android