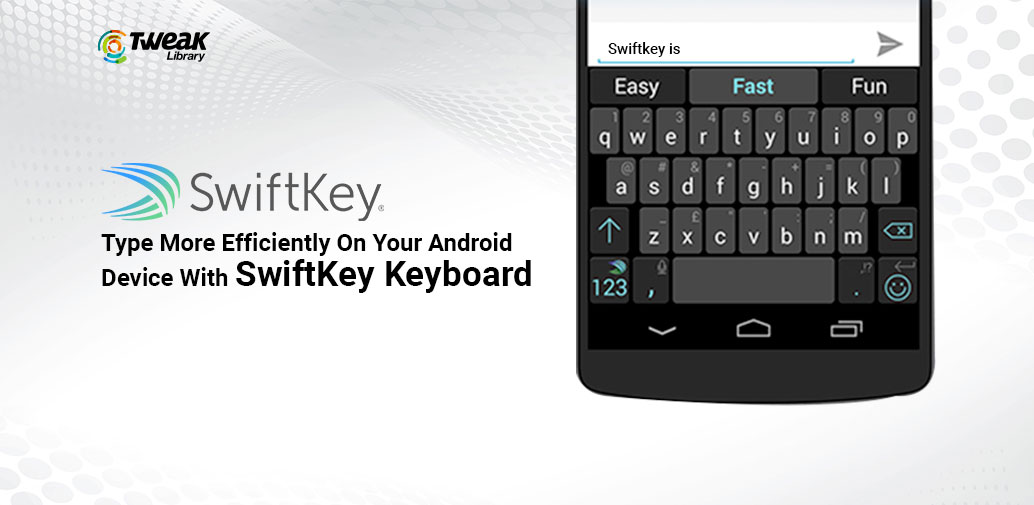 One wonderful thing about Android phones is the excess of customization options you have, including the option to change keyboards. The default Android keyboard is good enough and supports nice features, however, you possibly will want to experience the features of an intelligent keyboard like SwiftKey.
SwiftKey keyboard is one of the most popular keyboard apps available for Android phones and tablets. SwiftKey offers Android users a unique experience where it can learn from you when you type, and it's packed with lots of features like word-prediction feature.
Here's a tutorial on how to use SwiftKey Keyboard on Android.
SwiftKey's feature set includes the following:
SwiftKey Flow allows you to write by gliding your finger on the keyboard. This is also referred to as "swiping."

SwiftKey allows you to change the layout of the keyboard from a full-sized keyboard to either a thumb keyboard or a compact keyboard.

Cloud integration for better prediction. (it uses your sent Gmail to learn your "style" of writing)

SwiftKey for Android comes with 18 free themes.

SwiftKey allows you to undock the keyboard and place it anywhere else on your screen.

SwiftKey allows you to easily make changes to the keyboard without having to open the SwiftKey app

.
How to use SwiftKey on Android Phone:
Open the Google Play Store on your Android phone and search for SwiftKey app

Download and Install the SwiftKey app to your Android Phone.

Now, open the SwiftKey app and tap on Enable SwiftKey.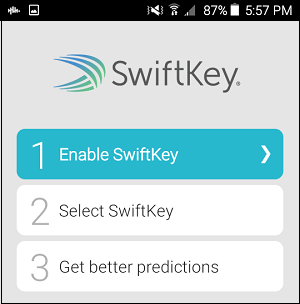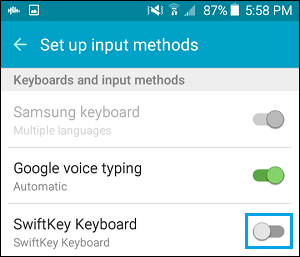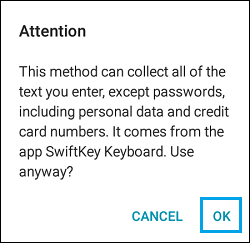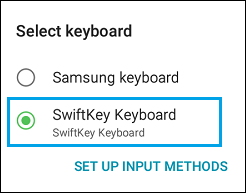 Now, SwiftKey Keyboard has been enabled on your device, you can try some of its features by following the steps below.
Enable Letters and Numbers on the Same Keyboard:
In Android Keyboard by default letters and numbers are on separate keyboards. SwiftKey allows you to have both letters and numbers on the same keyboard.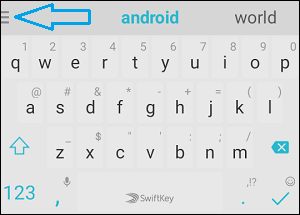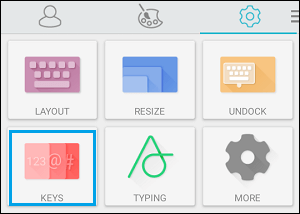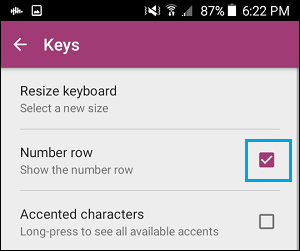 Change SwiftKey Keyboard Layout to Thumb or Compact:
As mentioned earlier, SwiftKey allows you to change the keyboard layout from the default Full keyboard to either a Thumb Keyboard or a Compact keyboard.
Thumb Keyboard: A Thumb keyboard splits the keyboard into two parts and moves the keys closer to the edge of the screen, which makes it easier to type on large screen.
Compact Keyboard: A compact keyboard decreases the size of the keyboard, provides you more screen space to view the content.
The process of changing the keyboard from full layout to either thumb or compact layout is easy.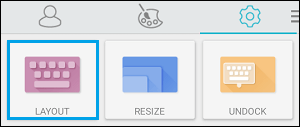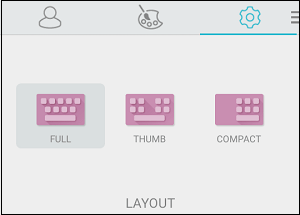 Undock SwiftKey Keyboard:
SwiftKey allows you to undock the keyboard and place it anywhere on the screen.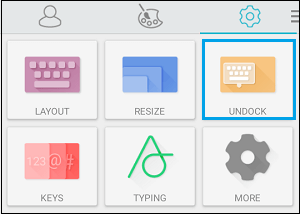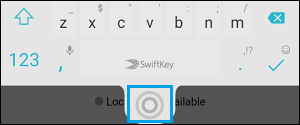 You can change the keyboard position by dragging the circular icon on the bottom.
Enjoy using your new SwiftKey keyboard on your Android phone! If for any reason, you wish to go back to the default keyboard or want to try out a different keyboard, it's the exact same process.
Also Read: Mozilla Releases Privacy Friendly Firefox Focus for Android