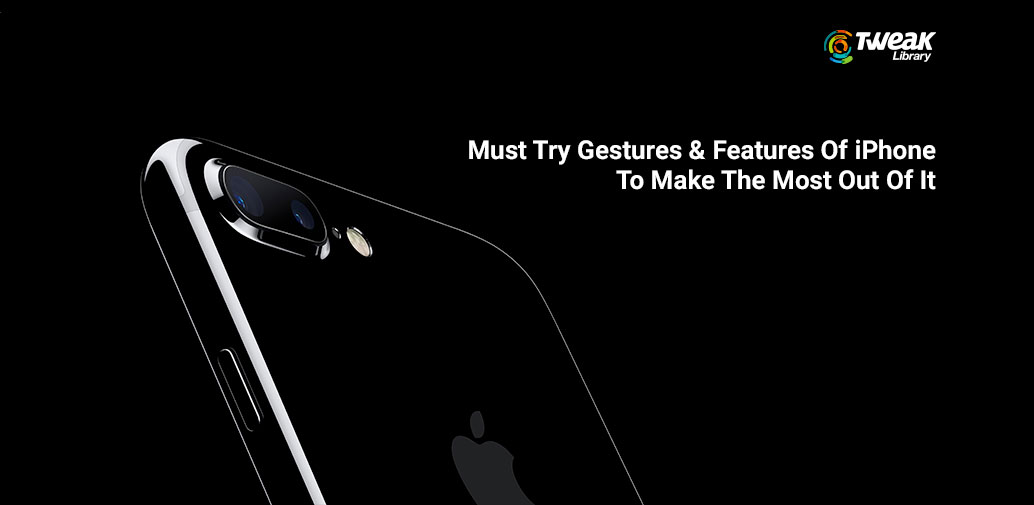 Apple has always amused its iPhone users with features and gestures that let you perform difficult tasks with no efforts. Until now you must be aware of some of the gestures, but the company is accumulating more talent to its new features.
In this article, we've curated a list of 9 hidden gestures and shortcuts on iPhone that you probably don't know. Let's have a look.
Gestures and Shortcuts on iPhone
Move the Text Cursor with 3D Touch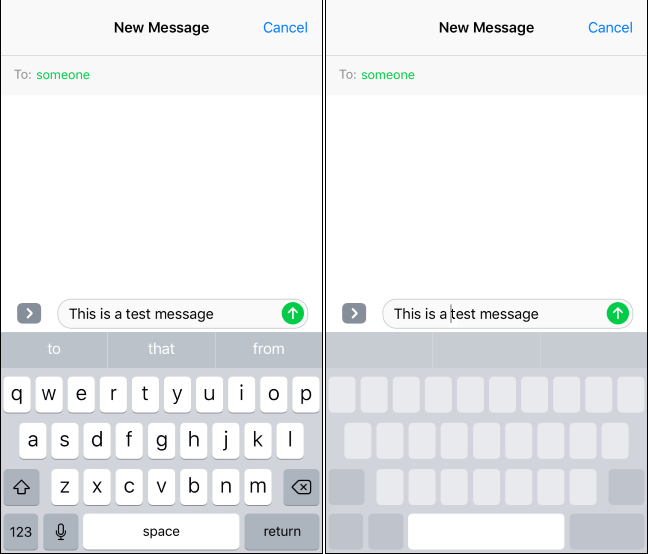 If your iPhone has pressure-sensitive 3D Touch, then enjoy moving the cursor while typing anything.  Simply move your finger in any direction and consequently, the cursor will move accordingly. You can even set the position of the cursor by lifting your finger. This nifty feature works well with both the iPhone default keyboard and third party keyboards, provided the feature has been added by the keyboard's developer.
Easily Reopen Closed Tabs by Long-pressing Safari's New Tab Button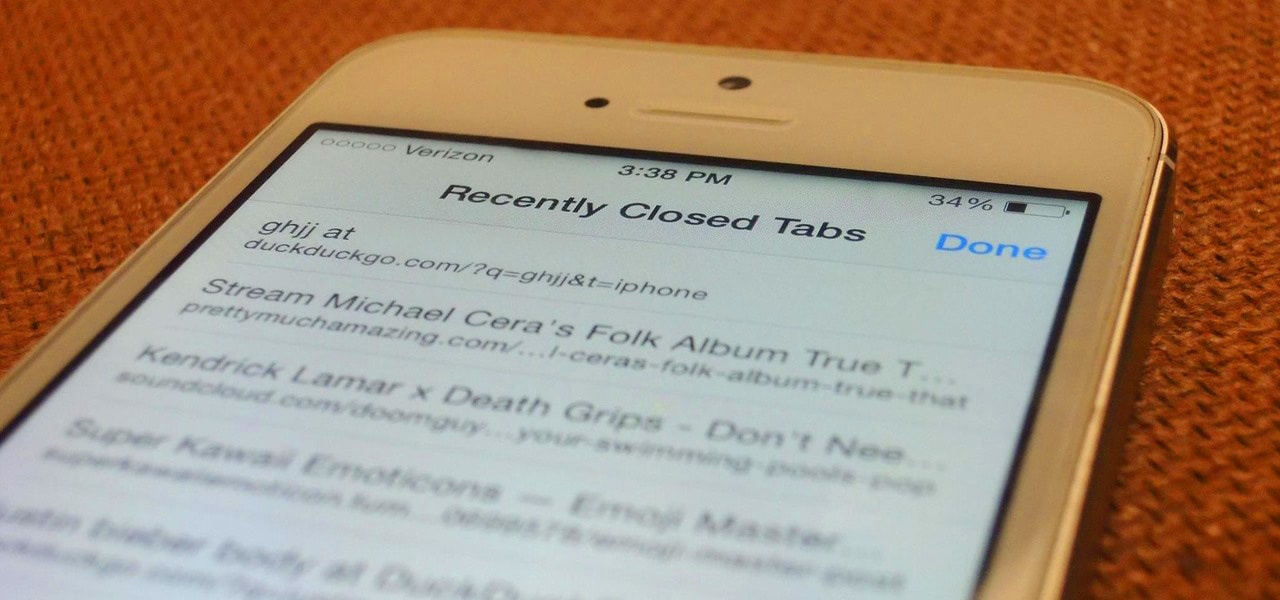 Did you accidently closed some tabs you were browsing on Safari? Don't worry with Safari you can simply get a list closed tabs by tapping and holding the "+" icon in the new tab window.
To use this feature, just click the button located on the bottom-right of the Safari app to view your open tabs. Now long press the new tab button and subsequently, you will be able to view a list of all the tabs you have recently closed.
Also Read: Major Changes Your iPhone Will Have After Installing New iOS Beta Version
Click the Menu Bar to Scroll to the Top
Isn't it frustrating to scroll up every time you browse through a web page. With iPhone, you can easily scroll up with the Menu Bar located at the top of the screen. Simply tap the menu bar while reading any article or recipe of your favorite dish and it will take you to the top of the web page.
This feature works with most of the browsers and apps.
Also Read: iOS 11, Here Are The 5 Best New Features In Messages App
Double Click the Home Button for "Reachability"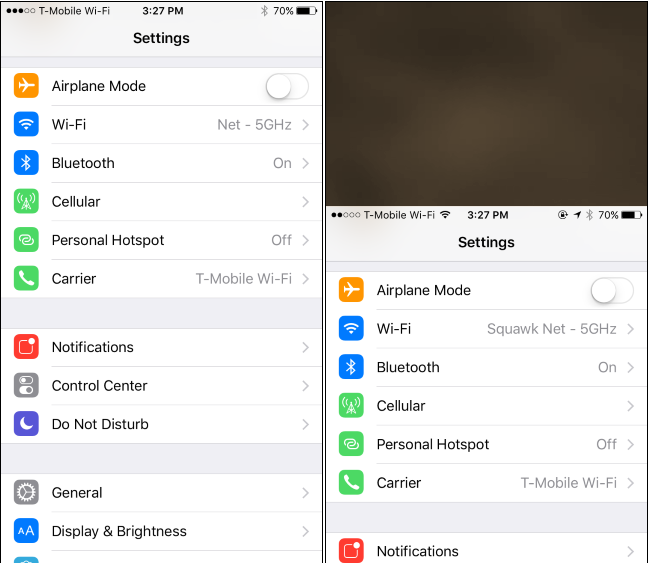 Tired of accessing your phone with both the hands? Well now you don't have to. Enjoy accessing your iPhone with a single hand. iPhone comes with Reachability mode, simply tap the Home button twice and you will be redirected to the Reachability mode. In Reachability mode, all the content gets minimized on the display that is easier to access single handedly. To have the original screen size just tap the Home button again. One of the coolest shortcuts for people who love multi tasking with one hand.
Quick Access to Spotlight Search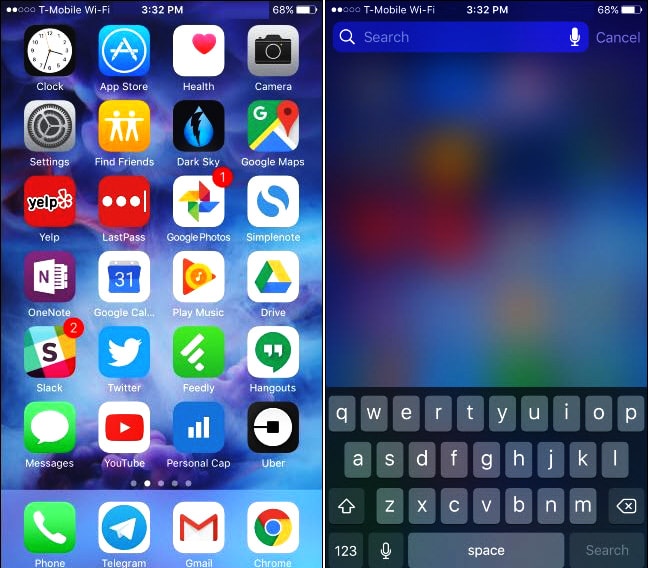 A feature that is integrated on every screen giving the user the ease of access from any Home Screen.  Just press your finger anywhere on the screen and swipe down to get the Spotlight Search interface. With this you can simply search for any app just by typing the name.
An easy way to search for apps, browse the web, and a whole lot more.
Swipe Down on a Photo to Return to the Album View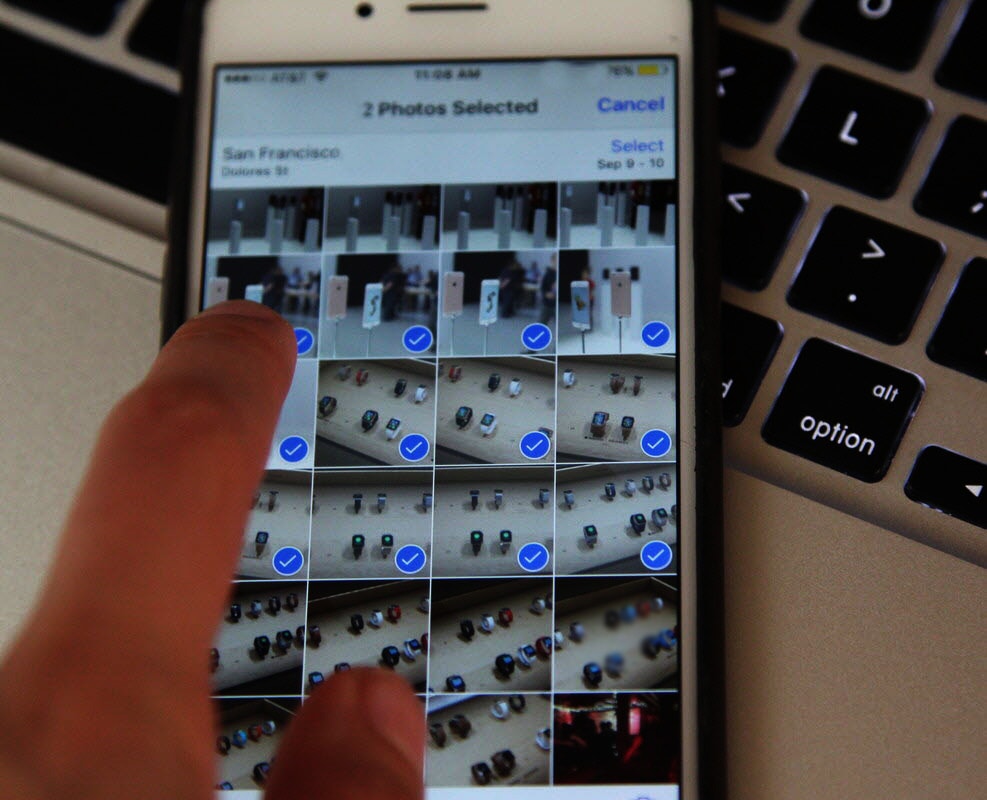 Normally when viewing pictures in Photos, you need to tap the back button to get back to the album view. However, now you can simply swipe down on a picture and you will be back to the album view automatically.
Swipe to Browse Back and Forward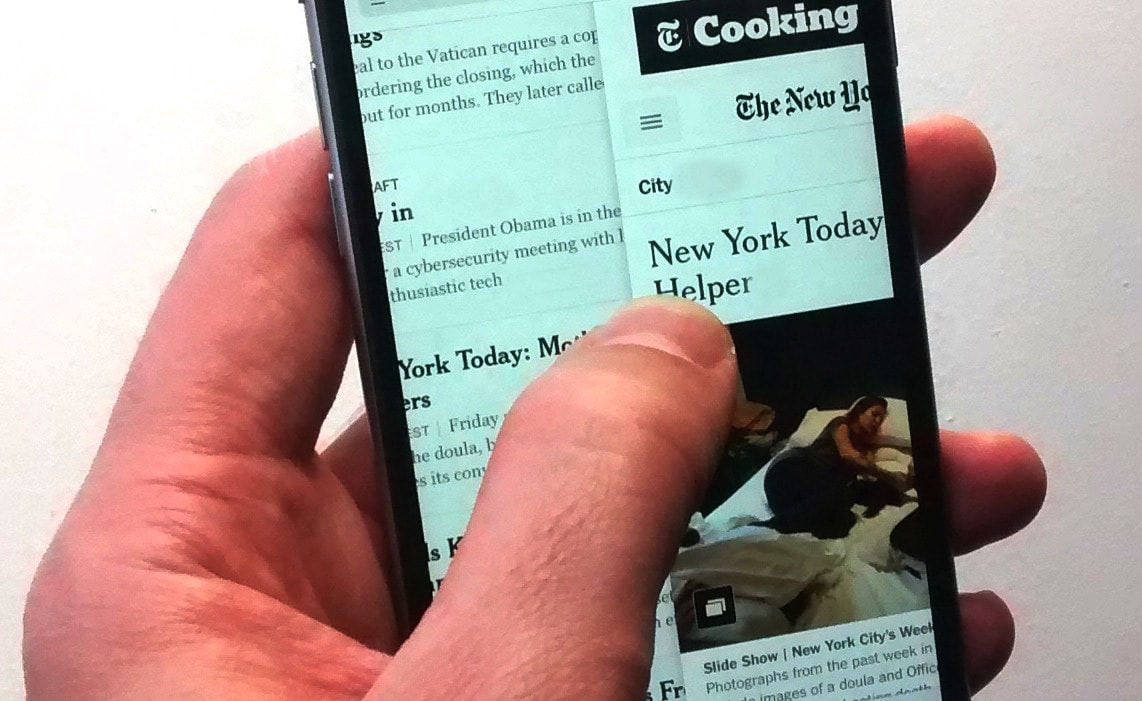 With Safari, you do not have to press the back and forward button on the Toolbar every time you want to get backward or forward.
Just touch the right side of the screen and swipe to the left or vice versa to move forward and backward. It's that simple!
Shake to Undo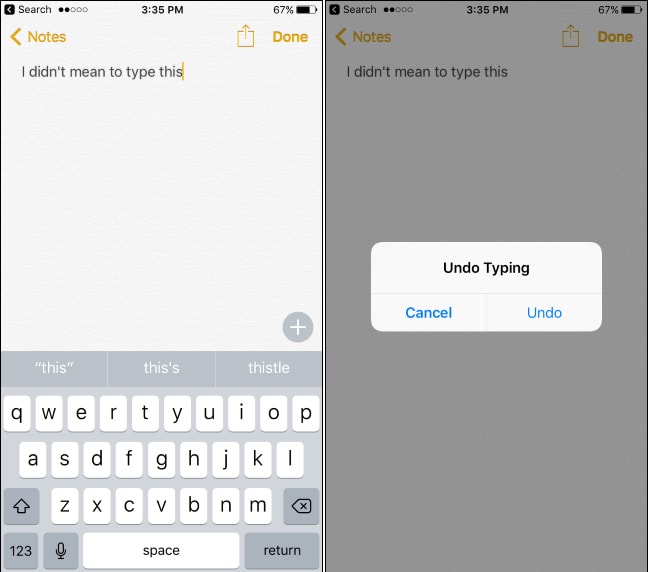 Undo feature in iPhone lets you undo a recently typed data by physically shaking your device. Upon shaking the device, you will be prompted to undo the data you just typed. However, you can also turn off the feature if you don't want to use this feature.
Long-press to Type Special Characters and Symbols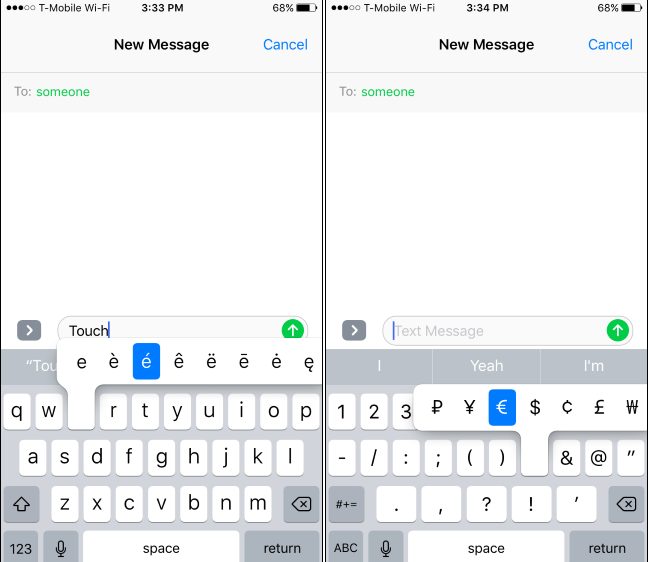 Wish to add some added effects to what you write?
With iPhone, you can now type a letter with an accent or insert a special symbol. Just long-press an associated letter, number, or symbol on your default keyboard to see more characters you can type.
So, these were some gestures and features of iPhone that you must definitely try to enjoy every bit of your iPhone experience.
Also Read: Top 9 Email Apps for iOS & Android