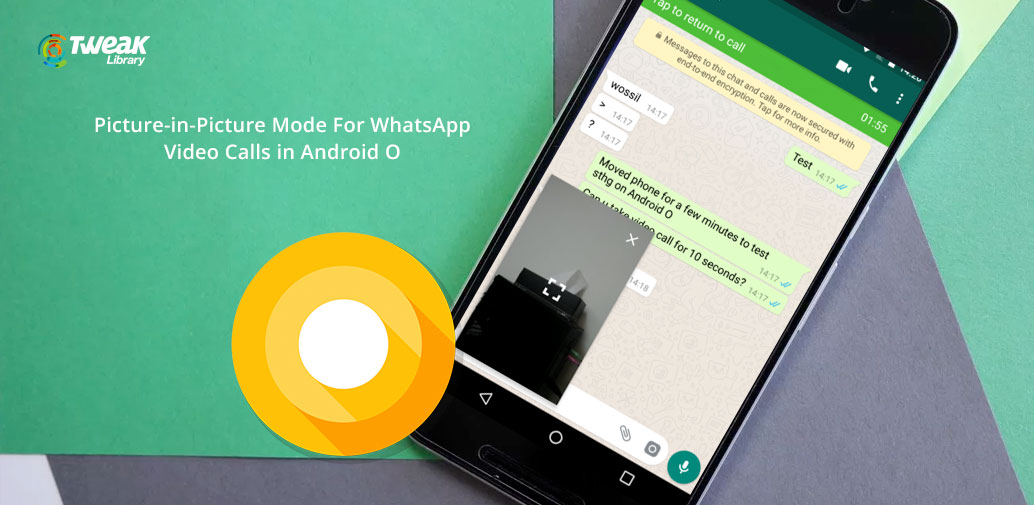 With over a user database of 1 billion active monthly users, WhatsApp holds one of the top positions amongst the most popular communication apps in the world, and why not. WhatsApp is loaded with awesome features and keeps on adding to the list for making the conversations interesting.
Climbing a level up, WhatsApp became a video calling app from a text message app last year. But the video calling feature doesn't seem to be done till date and have new features coming frequently. WhatsApp is all set to release a new functionality called picture-in-picture(PIP). With this new feature coming in, users will be able to make video calls while chatting with their near and dear ones.
According to a report by WABetaInfo, the new feature is currently only available in the beta version 2.17.265 of WhatsApp, and only for the select few using the Android O Developer Preview. WABetaInfo further clarified that Android 8.0 O has a specific API that was used by WhatsApp for allowing this feature.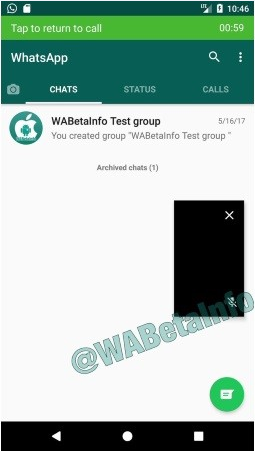 As of now it is unclear that whether the PIP window will be mobile or it will stay at a fixed position. Adding on, it is also unclear that whether the video chat will last in PIP mode if users switch to other apps. To get a clear insight about the feature all we can do now is wait for it to be available for public. However, the beta update definitely seems like a useful feature that can prove to be of help to all WhatsApp users on Android.
Once the PIP mode is rolled out users will have the convenience of continuing their conversations via video chat while browsing through their text messages. Currently the feature is said to be available only on Android phones. We will have to wait and see how long does it take to be available on iPhone, though given the fact the new functionality is said to be using Android O's APIs, that might be a little tough.
Earlier this week, WhatsApp update for iPhone rolled out features like ability to pin chats, share any file type, to name a few. The app also introduced one more feature – the ability to play WhatsApp videos without exiting from the app.
Also Read: WhatsApp May Soon Let You Watch YouTube Videos From Within The App